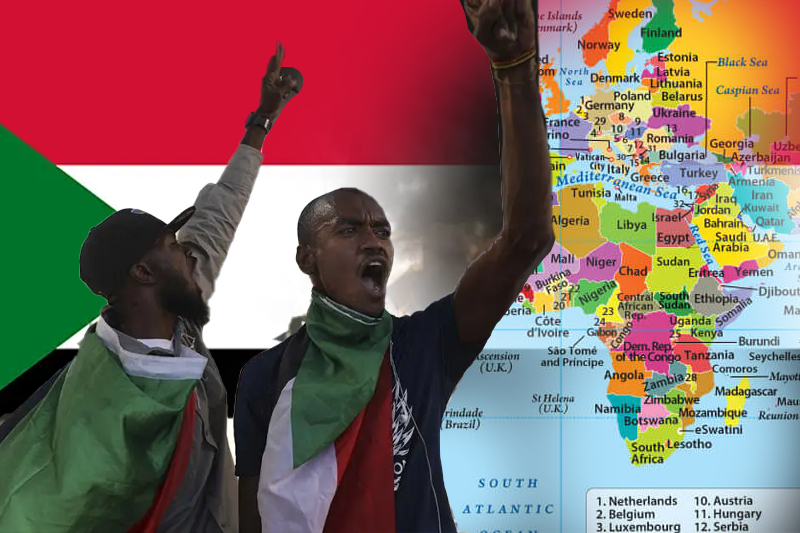 Why does Sudan's conflict matter to the rest of the world?
Why does Sudan's conflict matter to the rest of the world?
The fighting between Sudan's military and the Rapid Support Forces (RSF) paramilitary group has entered the second week. The fighting has put Sudan at risk of collapse. Sudan's conflict matters to the Middle East region and the rest of the world. It has devastated other countries in the Middle East and North Africa (MENA) region.
The fighting has already killed hundreds of people and injured thousands of people. Millions of people are trapped in urban areas due to gunfire and explosions.
What is happening in Sudan?
General Abdel Fattah Burhan, head of the armed forces of Sudan, and General Mohammed Hamdan Dagalo, the leader of a paramilitary group, the Rapid Support Forces (RSF), are fighting for control of the country.
Keep Reading
Sudan's army and the Rapid Support Forces together toppled longtime autocrat Omar al-Bashir in a military coup in 2021. This year, negotiations were underway between the armed forces and RSF for a return to the democratic transition. However, the two sides did not come to any conclusion. The winner of the latest fighting is likely to be Sudan's next president in 2023.
Why is Sudan's conflict important for the world?
The conflict matters to the world because many people have died due to the recent fighting. The recent conflict can also affect the relations between Western countries and Sudan. It can also affect the stability of the MENA region.
Sudan, Africa's third-largest country, shares its waters with Egypt and Ethiopia. Egypt relies on the Nile River, a major north-flowing river in northeastern Africa, to support its population. The recent fighting can directly affect people in Egypt.
The Wagner Group, a Russian mercenary outfit, has been operating in Sudan since 2017. Sudan is also important for Arab Gulf countries. The military controls much of the economy of Sudan. Any crisis can directly impact Sudan's neighbours.