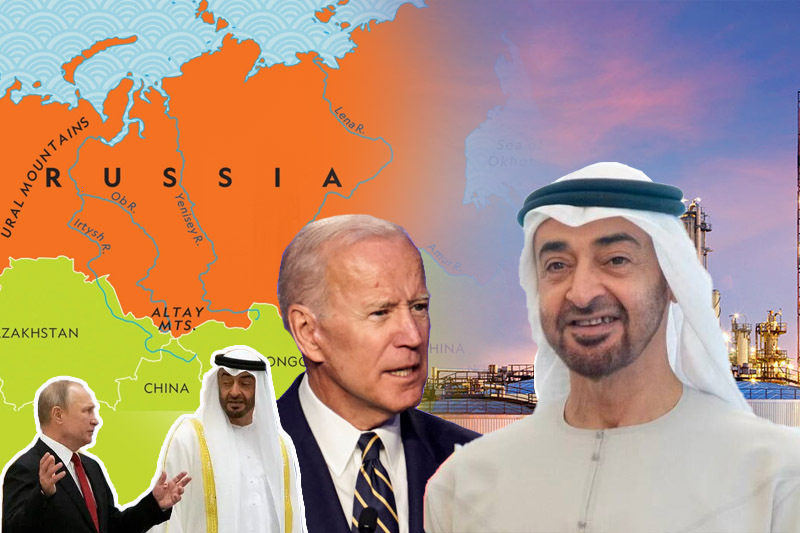 Sheikh Mohamed positioning UAE as a friend to all sides
Sheikh Mohamed positioning UAE as a friend to all sides
UAE President HH Sheikh Mohamed bin Zayed Al Nahyan has been invited for a state visit to Washington. The two countries are working on a landmark agreement on commerce and defence after jointly committing $100 billion for ingenious projects concerning sustainability.
Simultaneously, the Emirates has been expanding relations with Russia and China.
Since Russian troops marched into Ukraine on February 24 last year, the influential Middle East leader has been trying to position the UAE as a friend to all sides. The friends-with-everyone strategy has arrived in a new Middle East that is closer to Russia and China.
In rare interviews, senior Emirati officials said Sheikh Mohamed doesn't see the Emirates' close US relationship blocking ties with Russia or China. Instead, they say, such ties can support Washington.
For instance, the Emirati leader met Russian President Vladimir Putin last October in St. Petersburg, where he reinforced US interest in a prisoner exchange for WNBA star Brittney Griner and offered to assist in the swap, people familiar with the matter informed.
In exchange for Russian arms dealer Viktor Bout, Griner was freed at an Emirati airbase eight weeks later.
Keep Reading
On March 2 last year, the UAE voted for a UN General Assembly resolution demanding Russia bring an immediate end to the war.
In a speech this month, US National Security Adviser Jake Sullivan hailed UAE efforts at de-escalation in the region. Washington sees the Emirates as a prominent partner in combating terrorism and stabilising energy markets globally.
Meanwhile, the UAE sees Washington as its most important foreign ally since its founding in 1971, when Sheikh Mohamed's father brought together seven independent emirates. In 2020, the UAE leader restored ties with America's top Middle East ally, Israel.
Sultan Al Jaber, a cabinet minister who runs the national oil company and has been appointed president-designate of the upcoming COP28 climate talks, said the UAE wants the relationship with the US to grow, but not at the expense of other countries.
"It's the US, it's India, it's Europe, it's Russia, it's China," and others, he said.
Although the Emirates started deepening relations with China years ago, the two countries grew closer during the Covid-19 pandemic.
The Middle Eastern country produced face masks with machines sourced from China, PCR tests in partnership with China's genetics company, and vaccines in cooperation with Sinopharm in China, Emirati officials said.