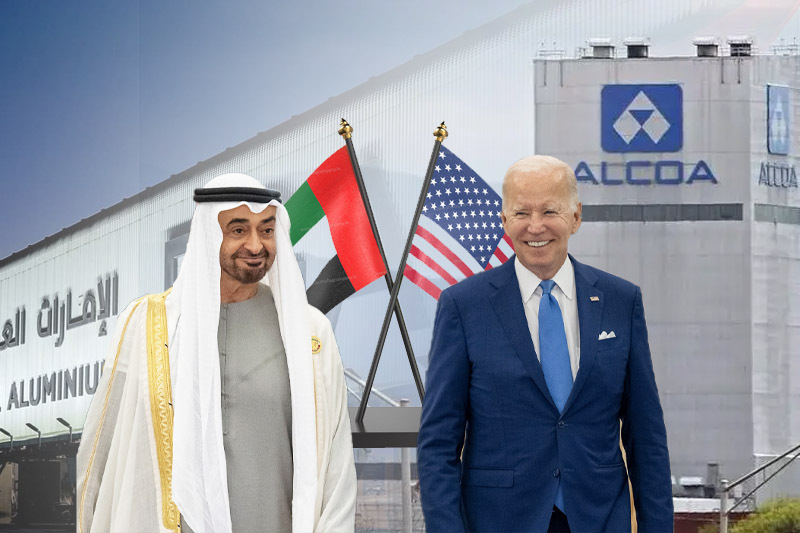 Alcoa and Emirates Global Aluminium sign 8-year alumina supply agreement
Alcoa and Emirates Global Aluminium sign 8-year alumina supply agreement
Alcoa (NYSE: AA) and Emirates Global Aluminium have announced a major, long-term agreement for the US aluminium producer to supply EGA with smelter-grade alumina. The eight-year agreement commences in 2024.
Over its term, EGA will be allowed to procure as much as 15.6 million metric tonnes of alumina from Western Australia. Alumina is the key raw material used in aluminium production.
However, prices for the metal hit their lowest since October 31 last week owing to concerns over demand from China – a top consumer.
Still, hopes that demand for aluminium will rise in the future, along with the consumption of other metals required for the world to make a just transition to green energy, are driving appetite for new agreements in the mining industry.
The latest multi-year agreement will make Alcoa EGA's largest third-party alumina supplier. Last year, EGA's Al Taweelah alumina refinery in the Emirati capital of Abu Dhabi addressed 47% of the metal producer's total alumina requirements.
Keep Reading
Alcoa operates the largest third-party alumina business in the world with low-carbon processes, said President and CEO Roy Harvey, highlighting the recent agreement's potential to strengthen the supply relationship between the two companies.
The agreement is seen as the largest alumina supply contract ever signed between Alcoa and EGA.
Emirates Global Aluminium is the largest industrial company in the UAE outside of oil and gas, operating an alumina refinery in Abu Dhabi, smelters in Abu Dhabi and Dubai, and a bauxite mine in the Republic of Guinea.
EGA's CEO Abdulnasser Bin Kalban appreciated the recent deal's alignment with its sustainability goals, adding the agreement will further bolster EGA's platform for future growth.
The contract allows EGA to choose the American company's low-carbon EcoSource alumina, which is counted as the only low-carbon alumina brand in the aluminium industry.
Agreements between American and Emirati companies aren't new. The UAE and the US have been enjoying friendly relations with each other for decades now and have developed strong government-to-government connections, including close security cooperation.