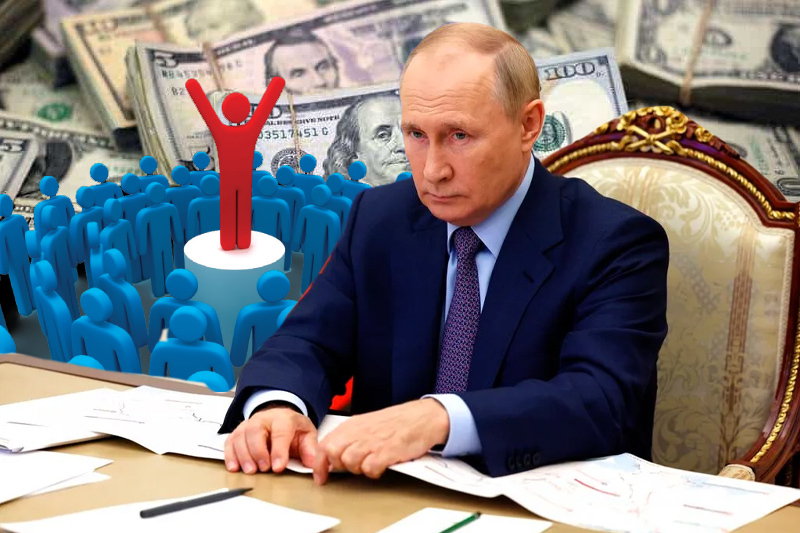 russia covertly spent $300m to meddle abroad us
Russia has spent $300m to influence foreign diplomats since 2014, alleges US
Russia has secretly spent more than $300 million since 2014 in efforts to influence politicians and other foreign officials in more than 24 countries. The information has been revealed in a newly declassified state department cable.
The Tuesday released cable, which has been signed by the US Secretary of State Antony Blinken, mentions a fresh intelligence information assessment of global covert operations by Russia in order to support and bolster its own interests. The cable has not specified the names of Russian targets but mentions that the US is providing concerned classified information to the individual countries.
A senior official from President Joe Biden's administration said, "We think this is just the tip of the iceberg." United States intelligence "assesses that these are minimum figures and that Russia likely has transferred additional funds covertly in cases that have gone undetected," said the Biden administration official.
Biden administration's senior official has, however, declined to reveal the amount of money believed to be spent by Russia in Ukraine. It is noted that Ukrainian President Volodymyr Zelensky and his top deputies have been accusing Vladimir Putin of meddling in domestic politics. The official has underlined Russia's notable influence in recent elections held in Albania, Bosnia and Montenegro. An administration source has alleged that Russia had "spent about $500,000 to back Albania's centre-right Democratic Party in 2017 elections and also bankrolled parties or candidates in Bosnia, Montenegro and Madagascar," according to the AFP news agency.
The Russian authorities have not yet made any public comments on the allegations by US. Moscow has, though, accused Washington in past of interfering in internal affairs of other nations. "The US has meddled in foreign elections more than 80 times worldwide between 1946-2000, not including coups or attempts at regime change," according to a database kept by Carnegie Mellon University researcher Dov Levin.