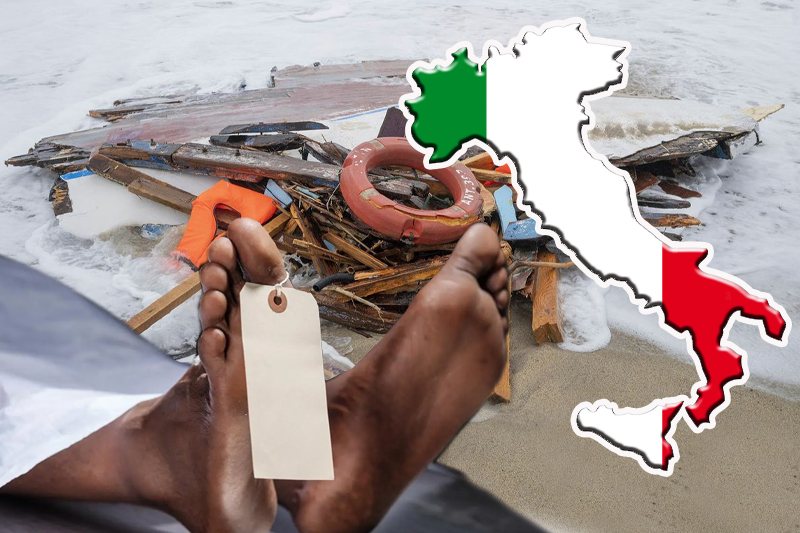 Over 100 people feared dead in Italy migrant boat shipwreck
Over 100 people feared dead in Italy migrant boat shipwreck
There are fears more than 100 migrants, including a newborn and numerous other children, died after their wooden boat while trying to land broke apart against rocks in rough weather near the Italian coastal city of Crotone early on Sunday.
While the coastguard said 80 people had been found alive, at least 63 have so far been confirmed dead, including 12 children.
Some 200 people were onboard the vessel, which had set sail from Turkey several days back with migrants from Pakistan, Afghanistan, Iraq, Iran, and Somalia. More than two dozen Pakistanis were believed to have been among the deceased, the Asian country's Prime Minister Shehbaz Sharif informed on Monday.
The incident has prompted both expressions of grief and demands for action from people across the world.
Keep Reading
While Italy's President Sergio Mattarella brought the difficult conditions the migrants had fled under the limelight, Prime Minister Georgia Meloni expressed "deep sorrow" over the incident and requested EU institutions to take action to stop clandestine migrant boat journeys.
Meloni even denounced traffickers. According to customs police, one survivor in the wreck has been charged with migrant trafficking.
UN Secretary-General Antonio Guterres on Monday morning in Geneva called on countries to put more effort towards helping refugees and migrants, and called for strengthened rescue operations and safer travel routes.
Regina Catrambone from the Migrant Offshore Aid Station has underscored the importance of greater cooperation among European countries to better assist those in need.
Italy is one of the most significant landing points for migrants trying to enter Europe by sea. Despite tens of thousands of casualties, scores of people make the difficult journey every year.
Also Read;- Abby Choi's gruesome murder shocks Hong Kong, hunt continues for 'missing body parts'