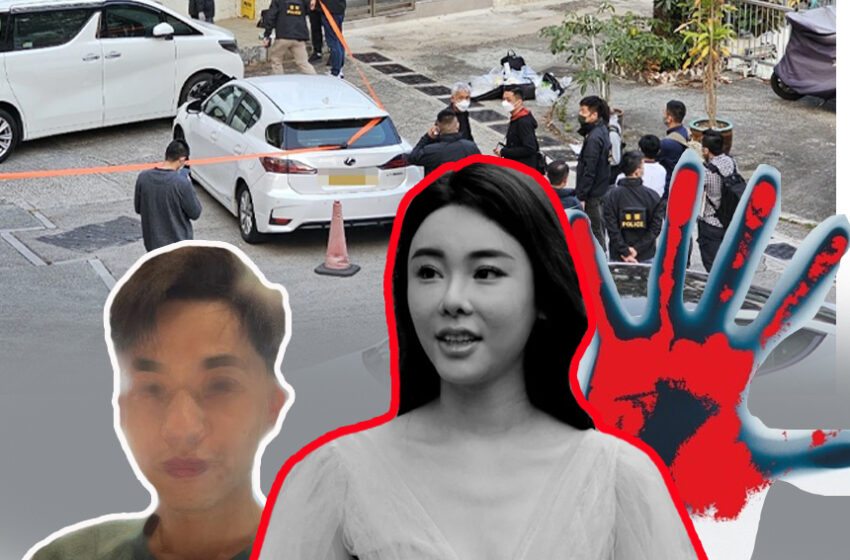 Abby Choi's gruesome murder shocks Hong Kong, hunt continues for 'missing body parts'
Abby Choi's gruesome murder shocks Hong Kong, hunt continues for 'missing body parts'
The brutal murder of model and influencer Abby Choi has drawn worldwide attention, as four of her former in-laws have been charged in connection with the case, and a fifth suspect arrested Sunday, who's connected to the victim's ex-father-in-law, is yet to be charged and was still being held for questioning as of Monday night.
Almost a week after the Hong Kong socialite was reported missing, police continue to search for the last of Choi's missing body parts.
A skull and several ribs believed to belong to Choi were found inside a large soup pot from a village house in the rural Tai Po district that her ex-father-in-law Kwong Kau had rented in early February. The three-storey house's ground-floor flat had carefully been prepared as a site for cutting up the body before the parts were taken care of.
Several other body parts believed to be the victim's were also recovered from the crime scene, including legs found inside the refrigerator – in addition to a meat grinder, an electric saw, black raincoats, and Choi's handbag.
Keep Reading
A source earlier mentioned the gruesome murder possibly had links to a financial dispute between the model and her former in-laws, including her jobless ex-husband Alex Kwong, over a property worth millions of dollars.
While Alex Kwong was arrested Saturday while trying to leave the city by speedboat, police said, his parents and elder brother were detained the previous day. He was picked up with several luxury watches and HK$ 500,000 in cash.
Choi's hands and torso are among the body parts yet to be recovered. In search of the last missing remains, more than 100 police officers will comb through a Hong Kong landfill on Tuesday. According to a source, the operation was ordered after a review of security camera footage near the crime scene allegedly captured on Wednesday a suspect moving bags from the flat to a nearby refuse collection area.
Also Read:- US says Chinese lab leak most likely caused Covid-19