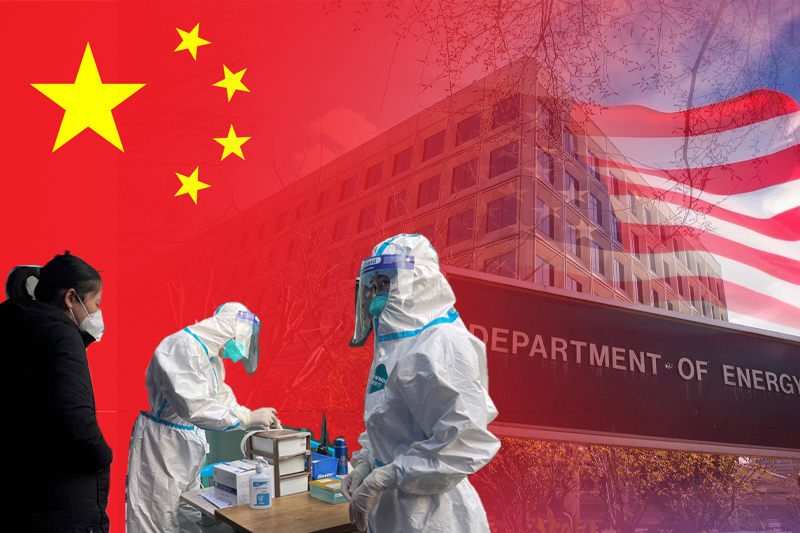 US says Chinese lab leak most likely caused Covid-19
US says Chinese lab leak most likely caused Covid-19
The United States (US) Department of Energy has reportedly said that the Covid-19 pandemic was likely caused due to a Chinese laboratory leak, according to US media.
However, the White House, the official residence and workplace of the president of the US, stated that the US intelligence community was divided on this issue.
According to a report by The Wall Street Journal, the Director of National Intelligence Avril Haines's office talked about the origin of the coronavirus pandemic. The Wall Street Journal noted a shift by the US Department of Energy, which was previously undecided on the origin of the virus. Now, the US Department of Energy announced its judgment on the origin of COVID-19 with "low confidence," pointing out how different intelligence agencies in the US remain divided over the origins of Covid-19.
Keep Reading
The US Department of Energy said that the COVID-19 pandemic was the result of a mishap in a Chinese laboratory. According to The Wall Street Journal, four US intelligence agencies said that COVID-19 took place due to natural transmission, while two others remain undecided on this issue.
White House National Security Advisor Jake Sullivan stressed that the intelligence community is divided on this issue. He reportedly said, "Right now, there is not a definitive answer that has emerged from the intelligence community on this question."
Earlier this month, the World Health Organization (WHO), a specialized agency of the United Nations (UN), pledged to do everything to get an answer on Covid's origins. WHO said it "shelved the second phase" of the COVID-19 origin investigation.
Maria Van Kerkhove, who specializes in emerging and re-emerging infectious diseases at the World Health Organization, reportedly said, "I think we need to be perfectly clear that WHO has not abandoned studying the origins of COVID-19."
On March 11, 2020, the WHO declared COVID-19 as a pandemic.
ALso Read:- The Last of Us episode 7 release date, time and more