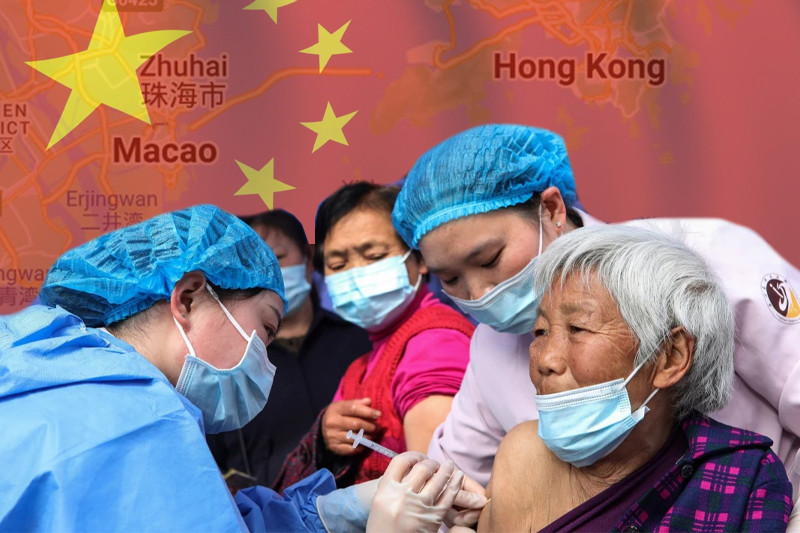 Why are Chinese mainlanders rushing to Hong Kong?
Why are Chinese mainlanders rushing to Hong Kong?
More and more mainlanders are flocking to Hong Kong, Macau, and even Thailand and Singapore to obtain the really potent Messenger RNA (mRNA) vaccinations as infections proliferate throughout the country. This comes at a time when the Xi Jinping government is yet to approve mRNA jabs developed by the West on the mainland.
As part of dismantling the last pillars of the country's zero-Covid policy, the Chinese government recently reopened its borders and lifted quarantine and other border restrictions. The leniency has prompted a wave of interest in overseas travel, especially for the upcoming lunar new year holiday later this month. However, the growing interest in the mRNA bivalent vaccines cannot be undermined as well.
Although health experts have frequently raised concerns about the efficacy of China's vaccines, the Asian giant, throughout the pandemic, has only permitted the use of domestically produced vaccines for its citizens. The US-made Moderna and Pfizer-BioNTech vaccines, both of which use mRNA, have a 95% efficacy rate against coronavirus, according to the World Health Organisation.
Keep Reading
It's difficult to quantify the appetite of Chinese mainlanders for the overseas vaccine. But in recent weeks, scores of services offering travel packages and self-funded shots in Hong Kong and Macau have sprung up. Thailand and Singapore-based clinics have also reported increased interest from Chinese travellers.
While the Pfizer-BioNTech vaccine is free to residents of Hong Kong and Macau, the "recent increase in demand" caused the Hong Kong government on Thursday to announce that it would no longer provide free shots of any Covid vaccine for non-residents from next week.
In Hong Kong, prices for privately funded jabs for non-residents range from about £136 – £209. The first batch of mainlanders reached Virtus Medical Centre, a private hospital in the special Chinese administrative region, on 12 January, Reuters reported.