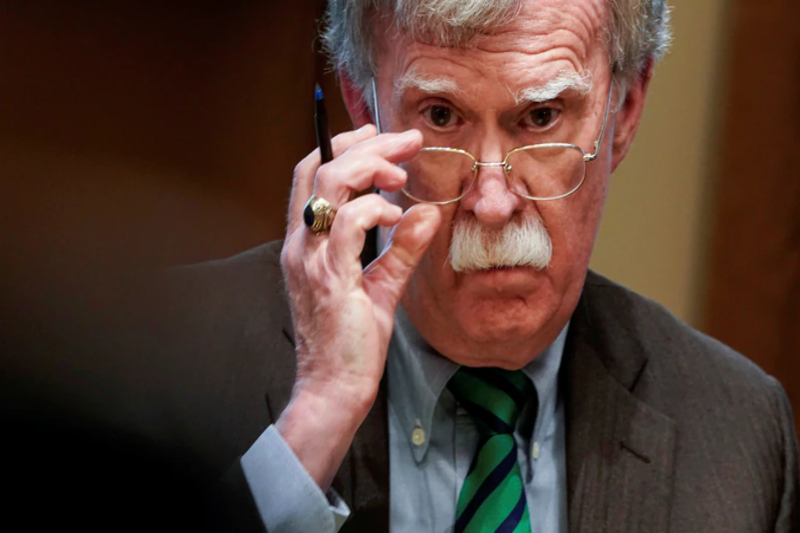 john bolton
Justice Department Drops Lawsuit Against John Bolton
Under the Joe Biden administration, there is no time for blame games or investigation into John Bolton's book on Donald Trump. So, the Justice Department has dismissed the case against Bolton. It has been a complete win for Bolton and somewhere brings the truth out in the open.
Bolton had candidly brought out ill-doings by Trump in his tenure as President of the United States. The book titled "The Room Where It Happened," literally brings out exactly that- everything that happened behind closed doors, of how President Donald Trump's handled foreign policy in the most careless manner. Bolton has been accused him of using his power to further his personal agenda instead of the nation's interest.
Related Posts
Giving out a personal statement, Bolton's attorney Charles Cooper of Washington, D.C. said, "By ending these proceedings without in any way penalizing Ambassador Bolton or limiting his proceeds from the book, the Department of Justice has tacitly acknowledged that President Trump and his White House officials acted illegitimately."
Bolton had been pulled into a lawsuit when he was accused of divulging classified information from within the White House, without getting due permission first. The Justice Department sued Bolton a year ago. The lawsuit sought to block the book's release. But when that effort failed, the government kept the suit going, seeking to prevent Bolton from receiving any profits from its sales. That effort was unsuccessful, as well. Through the book, Bolton has brought to light a lot of lapses in leadership that went on behind closed doors. The government was literally was being run by Trump's advisors, with the former behaving like a young boy in heat, making a mockery of the whole administration and the reputation of America.