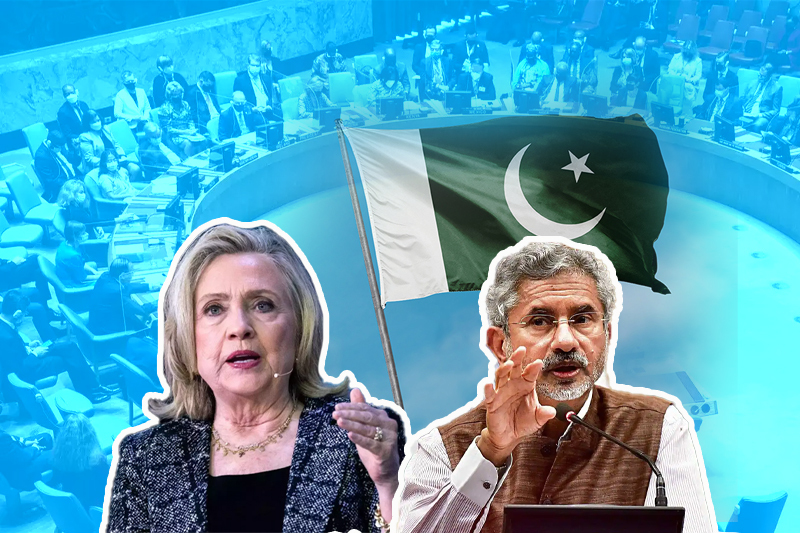 india pakistan diplomats have heated exchange over terrorism at unsc
India, Pakistan diplomats have heated exchange over terrorism at UNSC
After the U.N. Security Council adopted a statement and issuing a warning over increasing dangers of global terrorism, envoys from India and Pakistan engaged in a heated argument as they exchanged blames of terror attacks in the region.
"Pakistan is not good at taking good advice," India's External Affairs minister S. Jaishankar said. "The world today sees them as the epicenter of terrorism." Addressing the council earlier, he said, "India faced the horrors of cross-border terrorism long before the world took serious not of it" and has "fought terrorism resolutely, bravely and with a zero-tolerance approach."
External Affairs Minister also gave a stern reply to a Pakistani journalist who asked him how long South Asia is going to see terrorism from New Delhi, Kabul, and Pakistan. "You know, you're asking the wrong Minister when you say how long will we do this? Because it is the Ministers of Pakistan who will tell you how long Pakistan intends to practice terrorism," Jaishankar said after chairing an event held under India's presidency of the Council on 'Global Counterterrorism Approach: Challenges and Way Forward'.
Keep Reading
He went ahead and quoted former US Secretary of State Hillary Clinton, who at a joint news conference in 2011 with then Pakistan Foreign Minister Khar had said: "You can't keep snakes in your backyard and expect them only to bite your neighbours." Jaishankar said, "I read the reports on what Minister Hina Rabbani Khar said. And I was reminded, more than a decade ago, my memory serves me right. Hillary Clinton was visiting Pakistan. And Hina Rabbani Khar was a minister at that time."
"Standing next to her, Hillary Clinton actually said that if you have snakes in your backyard, you can't expect them to bite only your neighbours. Eventually, they will bite the people who keep them in the backyard. But as you know, Pakistan is not great on taking good advice. You see what's happening there," he said.
Pakistani Foreign Minister Bilawal Bhutto Zardari said, "As a Muslim, as a Pakistani, as a victim of terrorism, I believe it is time that we move away from some of the Islamophobic narrative framing of this issue that took place after the awful attacks of Sept. 11, 2001, because what we witnessed from that date up until now is that terrorism, of course, knows no religion, knows no boundaries."