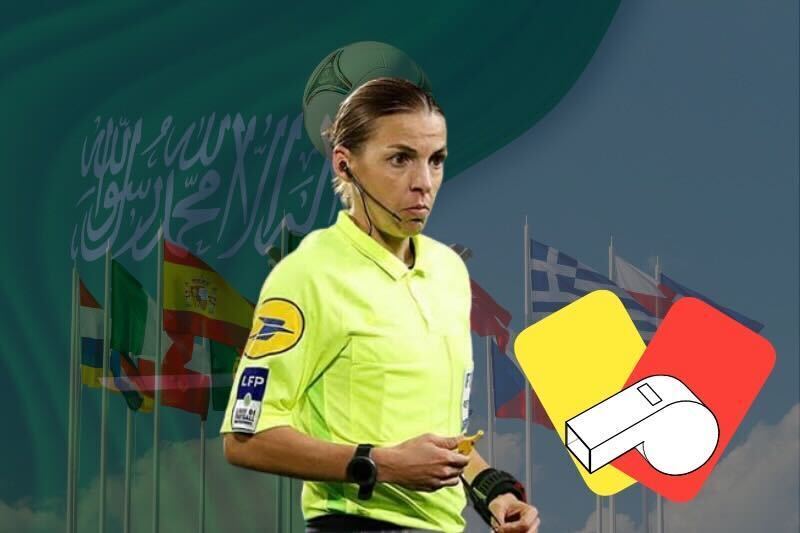 history in the making saudi arabia gets first female international football referee
History in the Making: Saudi Arabia gets first female international football referee
After luring Cristiano Ronaldo, one of the most marketable athletes in the world, the oil-rich Saudis have made another move in the international football arena. The country's first female international referee, Anoud al-Asmari, was appointed by FIFA on Thursday. She is part of an 8-member list released by the Saudi Arabian Football Federation, and football's global governing body has named her as the only woman on the entire list.
"I am happy to be the first [ever] Saudi female referee to receive the international badge," al-Asmari told the AFP news agency.
She started her career as a referee in 2018, judging several matches for the Saudi national women's team, according to the Saudi Gazette. In recent years, a string of opportunities has started to open up in Saudi Arabia for women, as part of reforms particularly carried out by Crown Prince Mohammed bin Salman.
Keep Reading
The conservative kingdom has also been taking a series of remarkable steps in football. Al-Asmari's international badge comes less than a year after Saudi Arabia's national women's team made their debut. The Arab nation has expressed its desire to host the 2026 Women's Asia Cup, is the sole bidder for the 2027 Men's Asia Cup, and is also mulling a World Cup co-hosting bid.
After leaving Manchester United following a controversial interview, Portugal captain Cristiano Ronaldo joined Saudi Arabian side Al Nassr last month. The deal that runs until 2025 will reportedly fetch him the biggest football salary in history, more than £175 million per year. In the summer, he had turned down a £305 million deal to join another Saudi team because he was happy at United.
The player recently made history in Qatar by becoming the first man to score at five different FIFA World Cups.