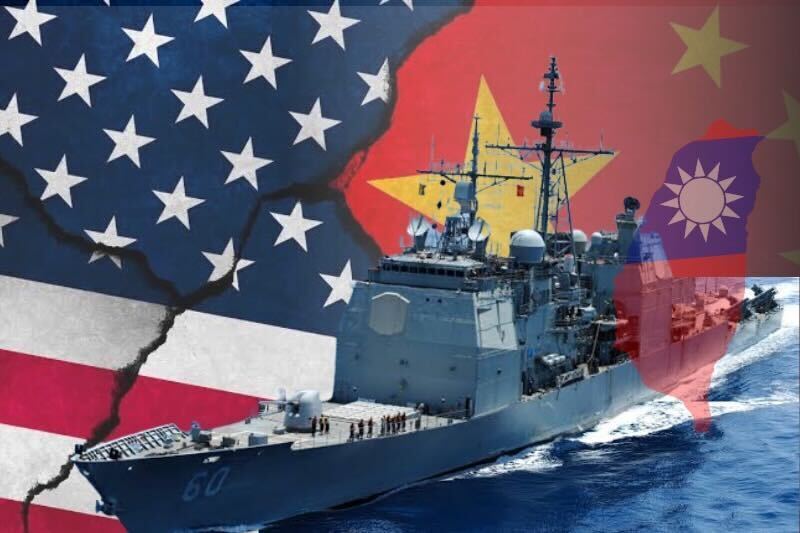 us warship sails through taiwan strait angers china
US warship sails through Taiwan Strait, angers China
As part of what the US military calls routine activity, the Arleigh Burke-class guided-missile destroyer Chung-Hoon sailed through the sensitive Taiwan Strait on Thursday – but has drawn the ire of China. In recent years, US warships, and on occasion those from allied nations, have sailed through the strait, prompting criticism from Beijing.
In a statement, the US military said the transit represented the US commitment to a "free and open Indo-Pacific". But Liu Pengyu, spokesman for China's embassy in Washington, said the voyage was to "flex muscles" and urged the US to "immediately stop … escalating tensions and undermining peace and stability."
Taiwan's President Tsai Ing-wen visited a military base on Friday to observe drills while China protested the US ship passage. "The continuous activities of the People's Liberation Army [around Taiwan] are not helpful to … the peace and stability of the region," Tsai said.
Keep Reading
Tensions in the narrow Taiwan Strait increased last year. In response to former US House Speaker Nancy Pelosi's Taiwan visit in August, China carried out its biggest-ever military exercises around the island.
China claims Taiwan as a part of its territory and has never ruled out using force to bring the island under its control. Self-ruled Taiwan sees itself as distinct from the mainland and vows to defend itself if attacked.
Tensions between the two have caused the US to walk a diplomatic tightrope. It abides by the "One China" policy – a key cornerstone of Sino-US relations which recognises only one Chinese government. The US has formal diplomatic relations with China and not Taiwan. But at the same time, it also maintains a "robust unofficial" relationship with Taiwan. It is bound by law to provide the island with the means to defend itself.