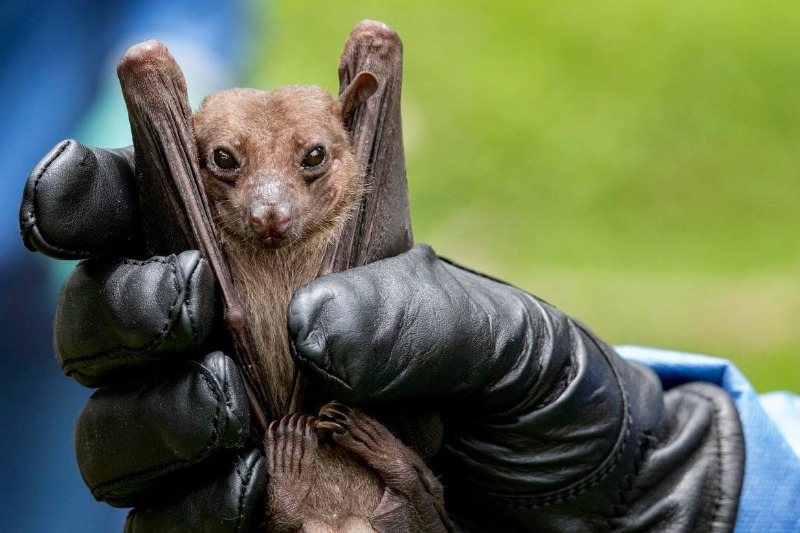 ghanas first marburg outbreak kills 2 people
Ghana's first Marburg outbreak kills 2 people
According to a WHO statement released on Sunday, Ghana has confirmed its first two cases of the extremely contagious Marburg virus disease.
Two unrelated patients from Ghana's southern Ashanti area, both of whom eventually died, tested positive for the virus, prompting today's announcement.
As many as 90 people who came into touch with the patients were being tracked by the World Health Organization (WHO).
In the same family as the more well-known Ebola virus, Marburg is a highly infectious viral hemorrhagic fever with a death rate of up to 88%, according to WHO. Malaise and high fever were described as the onset symptoms.
WHO said that the virus is conveyed from person to person via direct contact with body fluids of infected individuals or surfaces and objects that have been contaminated with these fluids. The virus is transmitted to humans from fruit bats.
Related Posts
In reaction to the epidemic in Ghana, the World Health Organization (WHO) announced containment measures were being implemented and that additional resources will be deployed. With no swift and decisive response, the situation in Marburg could quickly spiral out of control, according to WHO.
Antiviral and vaccination therapies for the Marburg virus have not been authorized. In addition to rehydration via oral or intravenous means and treatment of specific symptoms, the chances of survival for a patient can be increased, according to WHO.
For the sake of public health in Ghana, the Ghana Health Service has advised the general population to stay away from fruit bat-infested mines and caves and to thoroughly prepare all meat before eating it. The health agency says that fruit bats are the natural hosts of Marburg virus.
The virus was first discovered in Guinea last year, and this is the country's second epidemic in West Africa. The virus also claimed the life of a patient in an epidemic in Guinea. Authorities in Guinea have not found any further cases.
In other African countries, such as Uganda, Kenya, Angola, South Africa, and the Democratic Republic of Congo, earlier epidemics have been documented. More than 200 people died as a result of the Angola outbreak in 2005. World Health Organization officials report that countries at greater risk of a virus comeback have been notified and are "on notice."