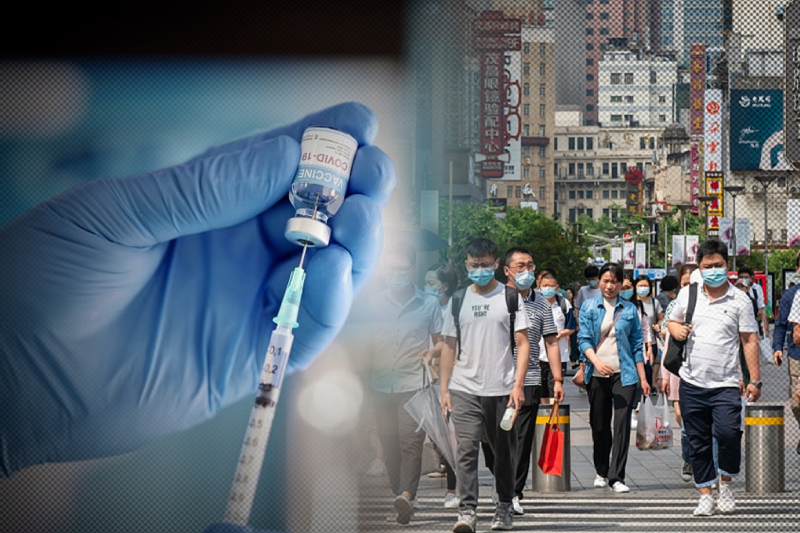 mainland chinas first covid vaccine mandate imposed in beijing
Mainland China's first Covid vaccine mandate imposed in Beijing
Beijing has announced a Covid-19 vaccine mandate for its residents for entering public venues. With this it has become the first city in mainland China to impose the vaccine mandate in an attempt to contain spread of highly infectious Omicron subvariant.
"From July 11, people will need to show proof of vaccination to enter a wide range of public places in the Chinese capital, including cinemas, libraries, museums, gyms, stadiums and training centers," a city health official told a news briefing Wednesday. The official added that people who are not suitable for vaccination can be exempted. He, however, did not clarify how a proof of exemption can be provided.
Unclear over status of people vaccinated overseas
It hasn't been clarified by the authorities about the vaccination status of people who received their vaccines against Covid-19 overseas. According to current health code systems in China, foreign vaccines are at present not recognized in the country.
Vaccine mandate
Under the Beijing's vaccine mandate, public places that have limited capacity or where making reservations is needed, require making the vaccinated customers a priority. "Senior citizens visiting venues offering activities specifically for the elderly, such as recreational centers and game rooms, should be vaccinated as soon as possible," the official said.
The imposing of vaccine mandate in Beijing comes as the city has reported three cases of the highly infectious BA.5.2 Omicron subvariant. This subvariant is noted to be highly transmissible and is also capable of escaping antibodies.
An outbreak of the new subvariant in northwestern city of XI'an has already shut it down, with entertainment, sports and religious venues having been closed. Restaurants' services have been limited to takeaway and delivery services until next Wednesday.
Slow vaccination rate in elderly
Chinese authorities have bolstered their efforts to increase the vaccination rates, specifically among the elderly population, amid outbreaks this year due to Omicron.
Social media is witnessing debate over the mandate with many people underlining that the mandate contradicts guidelines by health authorities in China that vaccination is voluntary.