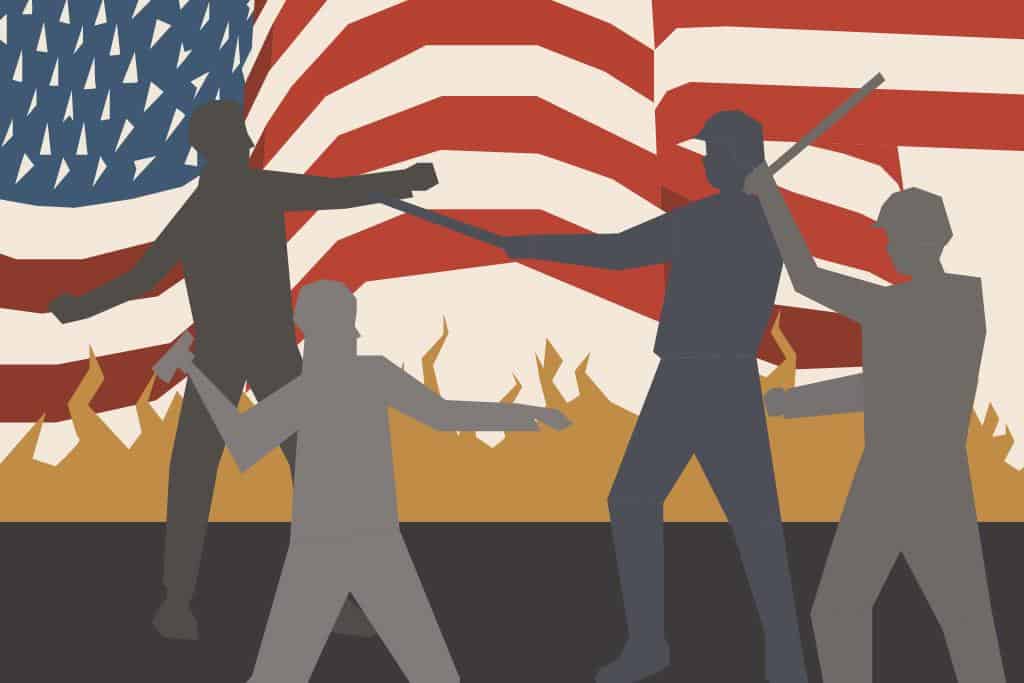 George Floyd death sets Minneapolis ablaze, unrest across U.S.
On the third night of protests after death of George Floyd, 46 in police custody, the protesters set ablaze a police station in Minneapolis.
The protests unfolded across U.S. cities after a harrowing video recorded in Minneapolis was released showing a police officer kneeling on the neck of resident George Floyd, even when he kept saying "I can't breathe", leading to his death.
This incident sparked anger among U.S. citizens lending them on streets protesting against racism and brutality by police against African-Americans.
Mr. Floyd's family is demanding for implication of accused police officers over murder charges. However, prosecutors are said to be still gathering evidence.
On Friday morning a CNN journalist, Omar Jimenez was arrested with his camera crew at the site of protests by police in Minneapolis for not "moving from the site". This has further added fuel to the long criticized unlawful and inhuman conducts by police officials in the U.S. Some have also called it as "suppression of media." The team was released 1 hour later, post Minneapolis governor's apology for arrest.
Latest protests in Minneapolis
Minneapolis police department's third precinct, the epicenter of the Floyd incident was mustered by protesters on Thursday. The police, in an attempt to disperse the crowd, fired tear gas and rubber bullets. But the area was soon breached by crowd and set on fire along with 2 more nearby buildings.
Minneapolis mayor Jacob Frey called the protests "unacceptable" but acknowledged that there is a "lot of pain and anger".
President Donald Trump's outlook
President Trump criticized the Minneapolis mayor for "lack of leadership". He also said that National Guard would be sent to fix the situation.
President Trump tweeted, "These THUGS are dishonoring the memory of George Floyd, and I won't let that happen. Just spoke to Governor Tim Walz and told him that the Military is with him all the way. Any difficulty and we will assume control but, when the looting starts, the shooting starts."
This has sparked the anger even more as it seems that President is "glorifying the violence". Twitter has too mentioned the tweet to be violating the rules of social media platform.
The protests against violence and racism against black Americans has extended to various cities of U.S. including Denver, Colorado and Columbus in Ohio with mass rallies being carried out.
What happened to George Floyd – the incident unfolding!
On Monday, responding to reports of counterfeit money use, the police officers approached Mr. Floyd who was in his car. The police officers involved say that when he was asked to step away from the car, he resisted and was then handcuffed.
However, the video released shows otherwise, where a police officer is seen pinning him down with his knee on Floyd's neck. Mr. Floyd in the video can be clearly heard saying "Please, I can't breathe", "don't kill me."
Four officers of Minneapolis Police Department have been identified in the incident – Derek Chauvin, Tou Thao, Thomas Lane and J Alexander Kueng.
In the latest development, Derek Chauvin, who is seen kneeling on Mr. Floyd's neck has been arrested with murder charges.
The country-wide unrest following a long history of violence against black Americans by police officers has taken a violent note and is worrying.
Read: Daesh and Muslim Brotherhood criticize Arab Governments for closing mosques among coronavirus