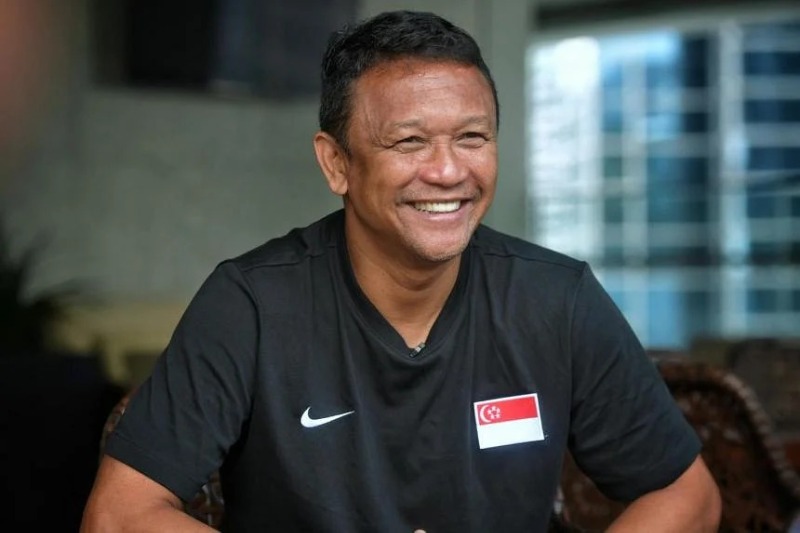 fandi ahmad becomes pahangs technical adviser
Fandi Ahmad becomes Pahang's technical adviser
Pahang, a team that competes in the Malaysia Super League (MSL), revealed on Thursday (July 21) that Fandi Ahmad will take on the role of the club's new technical adviser.
This news comes just a few weeks after the Football Association of Singapore (FAS) announced that Fandi would be resigning from his position as head of elite youth football in Singapore. According to the association, Fandi and the FAS came to the conclusion together and reached a consensus on it.
In the 12-team Malaysia Super League (MSL), Pahang is currently in second-to-last place.
During the course of his playing career, Fandi spent two seasons with Pahang, during which time the team won both the league and cup double in 1992.
Related Posts
After hanging up his cleats, the Singapore football legend won the S-League (now known as the Singapore Premier League) twice with Singapore Armed Forces FC and led Indonesian side Pelita Jaya to promotion to the Indonesia Super League. Both of these accomplishments came after he retired from playing the game.
In 2014, Fandi was given the position of head coach with LionsXII, which marked the beginning of his tenure with the FAS. After one season, he led his club to victory in the Malaysia FA Cup under his direction.
Following the dissolution of the LionsXII, Fandi continued his employment with the FAS as a staff coach until 2016, when he was promoted to the position of Head Coach (Youth).
After that, he was put in charge of the Young Lions in the beginning of 2018, and later that year, he was given the position of interim head coach for the men's national team.
During the 2018 ASEAN Football Federation Suzuki Cup competition, he captained the senior team that competed. Fandi was in command of the Under-22 team when they won the Merlion Cup in 2019, and he was also in charge of the team when they competed in Manila at the 2019 Southeast Asian Games.
Pahang also made the announcement on Thursday that team manager Dollah Salleh has been given interim head coaching responsibilities.