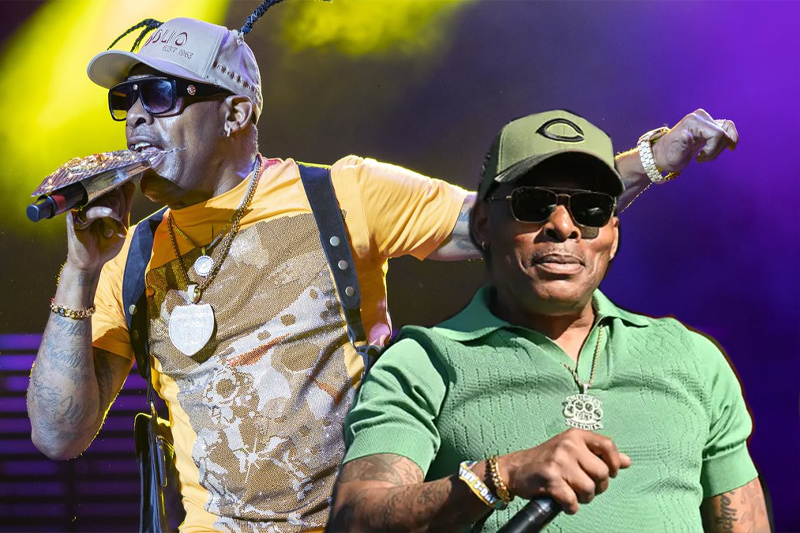 coolio us gangstas paradise rapper dies at 59
Coolio, US "Gangsta's Paradise" rapper dies at 59
Rapper Coolio has died at age of 59 years at a friend's house in Los Angeles, his manager has confirmed. The musician, whose real name is Artis Leon Ivey Jr, passed away in Los Angeles, his longtime manager Jarez Posey, confirmed the Associated Press and other leading outlets including TMZ, Rolling Stone and Variety. However, the cause of death hasn't been confirmed.
Capt. Erik Scott of the Los Angeles Fire Department also confirmed that firefighters and paramedics had responded to a call on the 2900 block of South Chesapeake Ave. at 4 p.m. local time about a medical emergency. When they arrived, they found "an unresponsive male" and performed "resuscitation efforts for approximately 45 minutes." The patient "was determined dead just before 5:00 p.m.," Scott said.
Coolio is best known for his hit single of 1995, Gangsta's Paradise, for which he had bagged a Grammy for category of best solo rap performance. The runaway hit had come from the soundtrack of the Michelle Pfeiffer film 'Dangerous Minds' and also sampled Stevie Wonder's hit 1976 song Pastime Paradise. He was also nominated for five other Grammy awards during his entire career that took off in late 1980s.
Keep Reading
But his career had a major boost with the 1994 release of his debut album, It Takes a Thief, on Tommy Boy Records. Album's opening track, Fantastic Voyage, made it to No 3 on the Billboard Hot 100. A year later, Gangsta's Paradise came to the bright spot becoming a No 1 single, with its hauntingly beautiful opening lyrics: "As I walk through the valley of the shadow of death/ I take a look at my life and realize there's nothin' left/ 'cause I've been blastin' and laughin' so long that/ even my mama thinks that my mind is gone."
This year early, the song Gangsta's Paradise hit one billion views on YouTube. "I want to thank everybody for all the years of love and being there for me," Coolio said in a video marking the milestone, as reported by Billboard. "I hope I got you through some good times and got you through some bad times."