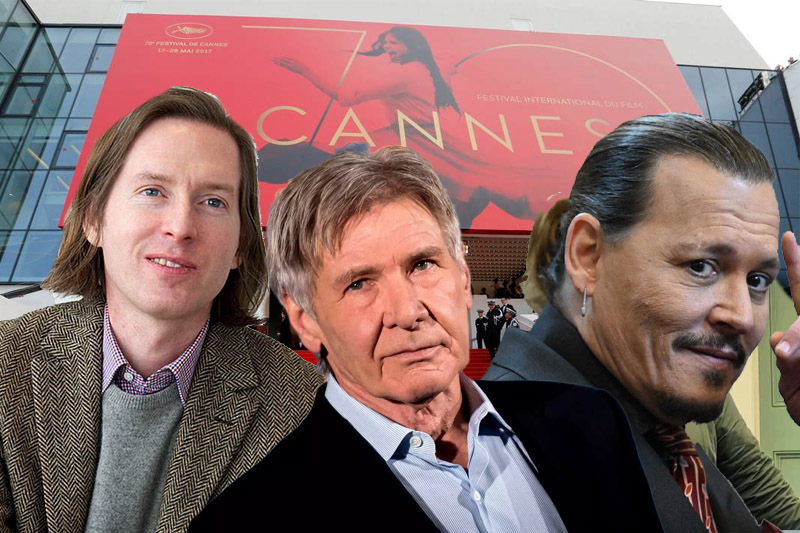 Cannes 2023: Three big films to watch out for at the annual film festival
Cannes 2023: Three big films to watch out for at the annual film festival
Some of the biggest names in international movie-making will be present in France this week for the annual Cannes Film Festival. Film fans are hoping to spot a number of stars on the red carpet, including Leonardo DiCaprio, Harrison Ford, and Phoebe Waller-Bridge.
Films by Ken Loach, Martin Scorsese, and Wes Anderson will be premiering at the festival, alongside numerous other names. Johnny Depp could also make an appearance as he returns to the silver screen for the first time since his long court battles with ex-wife Amber Heard.
Keep Reading
Top Three Flims Everyone Is Talking About
Indiana Jones and the Dial of Destiny
Indiana Jones will be seen in this chapter trying to retrieve a dial that can change the course of history. Accompanied by his goddaughter, the daredevil archaeologist will soon be seen fighting against Jürgen Voller, a former Nazi who works for the NASA space agency.
Budget: $300 million
Asteroid City
Directed and co-produced by Wes Anderson, this upcoming American science fiction romantic comedy-drama follows the transformative events that occur in 1955 at an annual Junior Stargazer convention organised in a fictional American desert town.
Budget: $25 million
Killers of the Flower Moon
It marks the seventh collaboration between Scorsese and DiCaprio and the eleventh between Scorsese and De Niro. The plot revolves around the 1920s murders of the members of the Osage Native American tribe after oil is found on their land. The FBI decides to probe the matter. Budget: $200 million