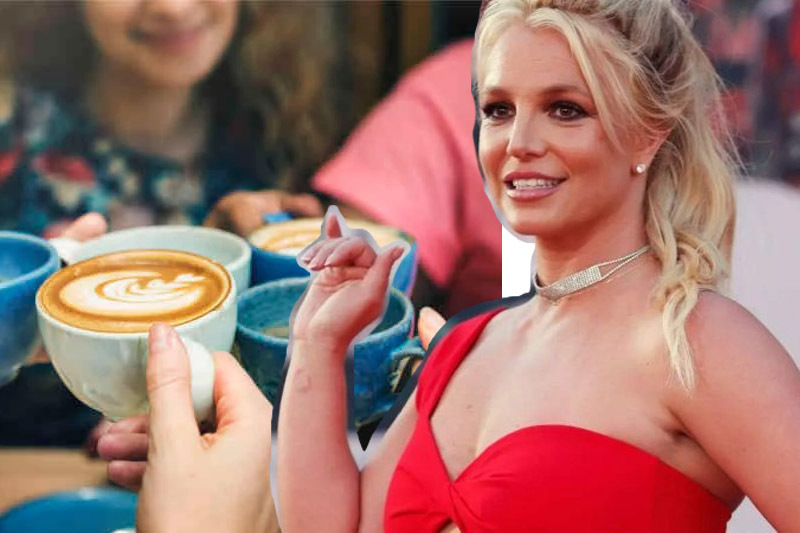 Britney Spears Reacts To Caffeine Addiction Allegation
Britney Spears Reacts To Caffeine Addiction Allegation
Britney Spears, an American singer and songwriter, has finally reacted to media reports about her caffeine addiction. The Princess of Pop has written a lengthy Instagram post to slam reports about her caffeine addiction.
Recently, TMZ, a US celebrity news website, reported that Britney Spears drinks caffeine by the gallon. The news website claimed that the American singer is a caffeine addict. Subsequently, various websites reported about Britney Spears' caffeine addiction. Various media reports said that sources told the TMZ news website that the American singer-songwriter drinks Red Bull, coffee, and dandelion tea every day nonstop. The reports claimed that the 41 years old singer consumes too much caffeine and stays awake for days.
Keep Reading
Britney Spears replied to these media reports in her Instagram post. The American singer wrote on Instagram, "My mind gets busy, and sometimes that can be an easy target to mess with. I may be a loser, but I do what makes me feel most alive and gives me interest, and I don't like people in the media bullying me and saying hateful things."
The singer denied reports of drinking Red Bull. She reportedly said, "Sorry, but I never stay up late with Red Bull! It is absolutely the worst drink ever. I was told for years I couldn't have coffee, and now that I can, it's my pride. I can't even look at it!"
Britney Spears has always been in the spotlight for various reasons. Her conservatorship ended in November 2021. After almost seven months, she got married to actor Sam Asghari. She was married twice before. She has two sons, Sean Preston and Jayden James, from her ex-husband Kevin Federline. She also married Jason Alexander, an American actor, comedian, singer, host and director. When she was marrying Sam Asghari, Jason Alexander tried to gatecrash her wedding. The whole incident created a buzz in the entertainment industry.