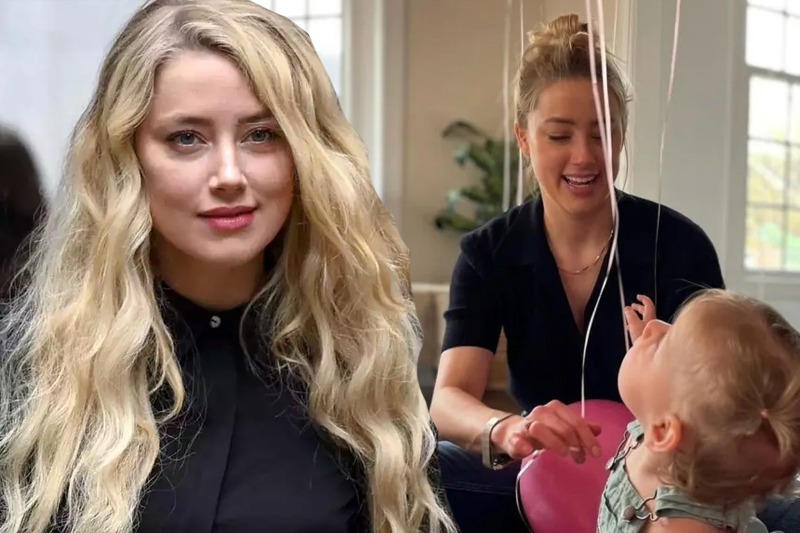 Amber Heard leaves Hollywood, relocates to Spain
Amber Heard leaves Hollywood, relocates to Spain
Amber Heard, who featured in films like All the Boys Love Mandy Lane, The Ward, Aquaman, Drive Angry, and London Fields, has left Hollywood and relocated to Madrid, Spain's central capital.
According to the Daily Mail's Alison Boshoff, the Aquaman actress relocated to Spain with her daughter Oonagh. In an article published on Thursday, Alison Boshoff said, "I can reveal that Heard has quit Hollywood and quietly relocated to Spain with her young daughter Oonagh."
According to a friend of Heard, the Hollywood actress is happy in Spain. Heard can speak in Spanish. Heard's friend reportedly said, "She's bilingual in Spanish and is happy there, raising her daughter away from all the noise." Her friend claimed that Heard would not return to Hollywood.
Keep Reading
As per the Daily Mail report, Heard can probably come back to Hollywood when the time is right for the right project. Daily Mail cited a source as saying, "I don't think she is in any hurry to return to work or to Hollywood."
Last year, the Aquaman actress sold her home in Yucca Valley, California, for $1.1 million. Later on, she went to Spain. She started spending plenty of time in Spain. The actress was also spotted on the beaches of Palma de Mallorca. She wore a bikini. Her picture went viral on social media last year.
Recently, Heard was seen playing with her daughter, Oonagh, 2, at a kids' park in Spain. The actress welcomed her child via surrogate in 2021. Since then, she kept her child out of the public eye.
Heard came into the limelight after losing her defamation trial against her ex-husband Johnny Depp. In June 2022, the Virginia court ordered Heard to pay USD 10 million in compensatory damages to her ex-husband. Heard requested the court for a new trial. However, her attempt vanished.