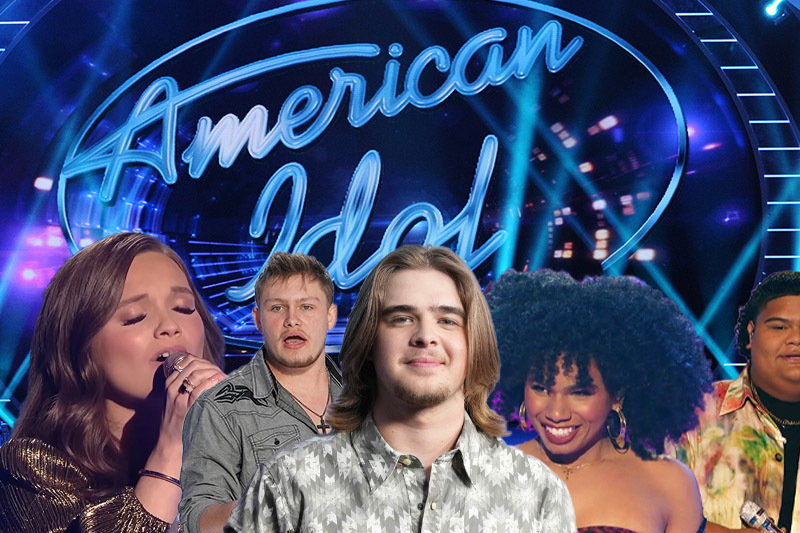 Who Will Win 'American Idol' 2023? Here Are Our Predictions
Who Will Win 'American Idol' 2023? Here Are Our Predictions
American Idol 2023 is the twenty-first season of the singing reality show. American Idol (season 21) premiered on February 19, 2023, on ABC. The finale is set to take place on Sunday, May 21. American Idol judges Katy Perry, Lionel Richie and Luke Bryan will also perform on the finale of the show. James Blunt, Jazmine Sullivan, Jelly Roll, Kevin Cronin from REO Speedwagon and Pitbull will also perform in the finale.
The top 5 finalists of the singing reality show were Iam Tongi, Wé Ani, Megan Danielle, Zachariah Smith and Colin Stough. However, last night, Wé Ani and Zachariah Smith were eliminated from American Idol 2023.
Colin Stough, Iam Tongi and Megan Danielle will participate in the finale of American Idol 2023. So, who will win American Idol 2023? On May 21, ABC will reveal the next American Idol.
Keep Reading
Who Will Win 'American Idol' 2023?
It seems like Iam Tongi will win the 'American Idol' 2023. He has a huge fan following in the United States. It seems impossible for Megan Danielle to win the singing reality show because only seven women have won the show out of the 20 seasons. She might come in the second or third position. Earlier, Megan Danielle competed on The Voice.
Colin Stough is also a great singer. Once, Katy Perry called him the "Brad Pitt of country music." His song Hand in Pocket received 16K likes and 328.6K views.
Iam's emotional backstory and his relatable issues have already won the hearts of his fans. He can also sing any type of song. He will definitely win American Idol 2023.
According to our predictions, Iam will win the singing reality show, Megan will secure the second position and Colin will secure the third position. My ideal top 3 are Iam Tongi, Megan Danielle, and Colin Stough.