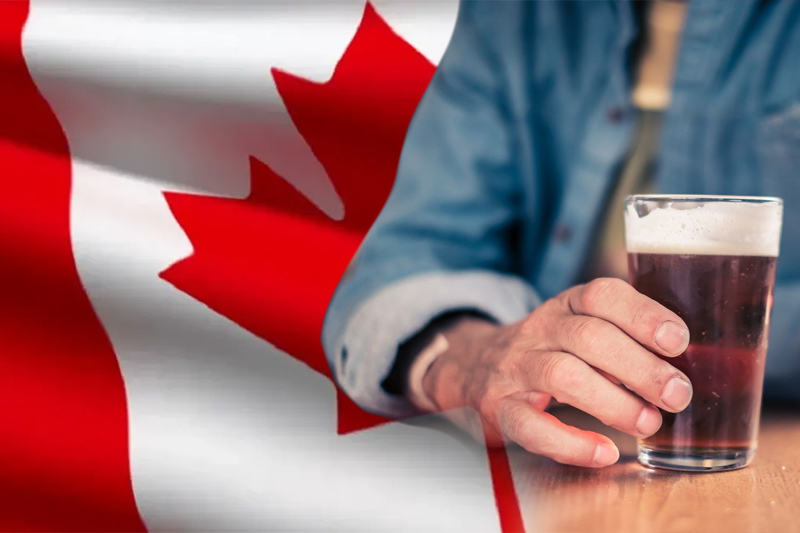 Canada: Gov't under growing pressure to put cancer warning labels on alcohol
Canada: Gov't under growing pressure to put cancer warning labels on alcohol
The Canadian government is currently under increased pressure to put cancer warning labels on alcohol containers, as experts believe the majority of the population is unaware of the risks that come with consuming even moderate amounts.
The latest prompt is Canada's new Guidance on Alcohol and Health. A new report from the Canadian Centre On Substance Use and Addiction (CCSA) points out that no amount of alcohol is safe and that a maximum of two drinks each week is considered low-risk. The advice is a steep drop from the previous guidelines, published in 2011, that allowed a maximum of 15 drinks a week for men and 10 drinks for women.
According to the CCSA, the new advice takes into account thousands of studies in the last decade that connect even small amounts of alcohol to several types of cancer.
Keep Reading
The new national guidance has brought a continuum of risk into the limelight. While three-to-six drinks a week raise the risk of developing certain cancers, such as colorectal and breast cancer, more than seven drinks per week introduce an additional risk of heart disease and stroke. The risk increases with every extra drink.
Scores of people in the country are already in the risky drinking territory, according to the nearly 90-page report which is possibly a rude awakening for the nearly 80% of Canadian adults who drink. While 17% of Canadians consume three-to-six drinks each week, 40% drink more than six.
The national guidance, however, has put Canada out of step with several other Western nations. While Australia and France recommend a maximum of 10 standard drinks a week, the US recommends no more than two drinks a day for men and one for women, and the UK suggests a maximum of 14 'units' of alcohol – about six glasses of wine or pints of beer – a week.
But the guidelines have not turned Canada into a total outlier.