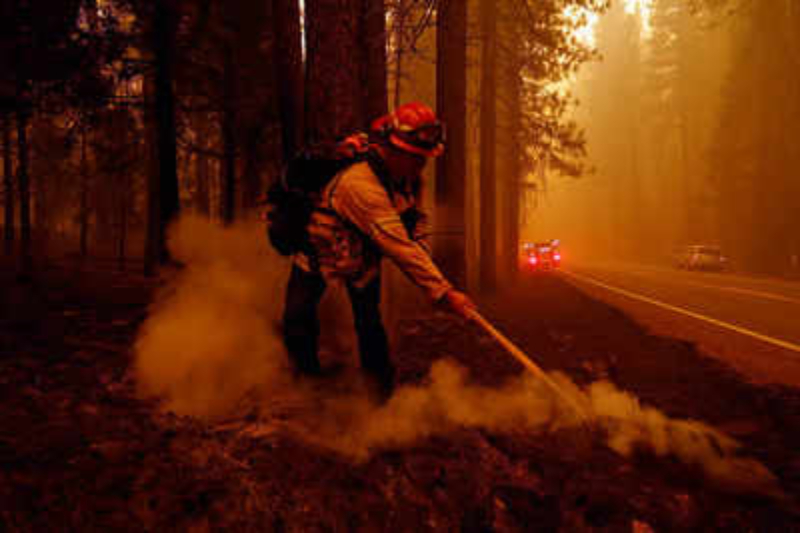 california dixie fire
California's Dixie Fire is now the largest wildfire in the U.S.
A 3-week-old wildfire that engulfed a tiny Northern California mountain town, mainly in the Dixie area has become the third-largest wildfire in the state's history. Residents say that there are no words to explain the massive destruction and loss of land this wildfire has caused. 
It is growing to 432,813 acres overnight. Till yesterday morning 35 per cent of flame was contained, however, officials told that the heavy winds have made it difficult to control.
Destroying more than 134 structures, it is said to be the third-largest fire in California history. Earlier this week, the blaze spread to the historic town of Greenville and reduced the streets to ashes and rubble. Several homes and businesses which present since 18 century were charred beyond recognition.
Related Posts
As the flames raged, five people from Greenville and two from Crescent Mills were reported to be missing. Many Greenville-area evacuees were gathered at a makeshift camp at Lassen Community College. Residents mentioned that fire tore through Greenville and destroyed the downtown area which reduced the Gold Rush-era city of 1,000 residents to the ashes.
An official from Fire Control Department pointed that they have deployed more than 5,000 firefighters on this fire from US Forest Service and CalFire. Although, despite huge nine bulldozer blade wide fire-lines and powerful wind gusts propelled the fire over them with spot fires landing between a half-mile and mile beyond the lines.
The blaze broke out on July 14 and blackened over 504 square miles. The area that amounts larger than Los Angeles. The cause of the wildfire is said to be a tree felling on one of the power lines. Scientists say climate change has made the region much warmer and drier in the past 30 years and will continue to make weather more extreme and wildfires more frequent and destructive.