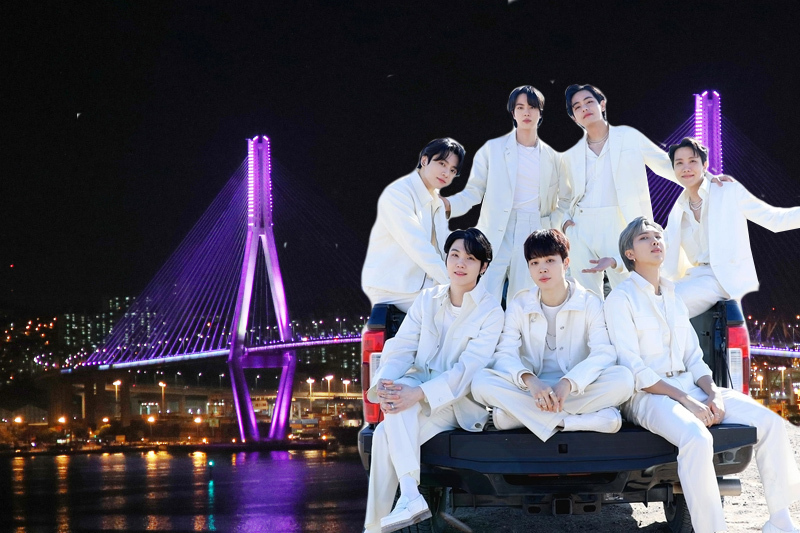 bts performs a free concert in support of south koreas bid to host the world expo
BTS performs a free concert in support of South Korea's bid to host the World Expo
Last updated on October 27th, 2022 at 10:02 am
On Saturday (Oct. 15), K-pop boy band BTS will reunite for a concert in the southern port city of Busan, which the city and the South Korean government believe would help them win a proposal to host the World Expo 2030.
According to the Busan Metropolitan City, the free concert, titled BTS in BUSAN, will take place at 6pm local time and is expected to attract over 100,000 fans to the stadium and designated areas in Busan, roughly 300 kilometers southeast of the capital Seoul.
The seven-member band stated in June that they would be taking a sabbatical from group musical activities to pursue solo projects, raising worries about the band's future.
As BTS's eldest member, Jin, who will turn 30 the following year, is subject to South Korea's mandatory military service, the country's defense minister stated in August that the group may still be able to perform overseas while Jin is serving in the military.
Keep Reading
Under a 2019 modification of the law, internationally renowned K-pop stars were permitted to delay their military duty until the age of 30. In South Korea, all able-bodied men between the ages of 18 and 28 are required to serve in the military as part of measures to fight against a nuclear-armed North Korea.
According to the Bureau International des Expositions, four countries, including South Korea, Italy, Ukraine, and Saudi Arabia, have submitted competitive bids to host the World Expo in 2030. It is anticipated that the host nation for the World Expo 2030 would be selected next year.
BTS was appointed as the official ambassadors for the World Expo 2030 in Busan in July.
Also Read: Top 7 largest world concert attendance in history
BTS debuted in June 2013 and quickly became a global phenomenon with its peppy songs and social efforts focused at uplifting youth.
BTS was the first Asian group to win artist of the year at the American Music Awards in 2017. In May, the organization met with Vice President Joe Biden at the White House to examine Asian-targeted hate crimes.