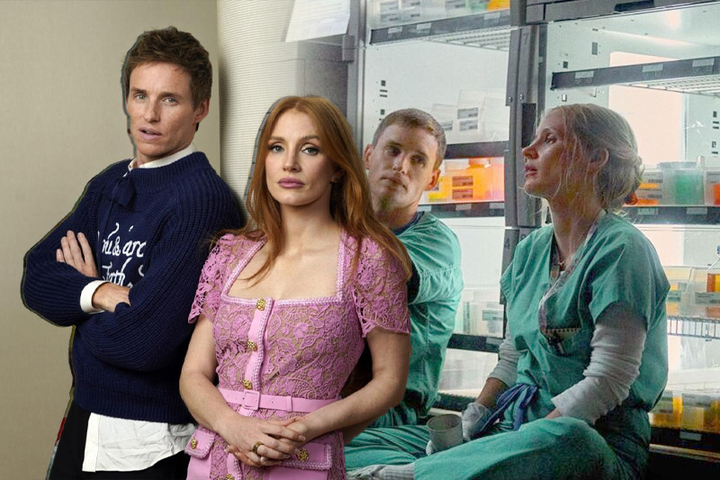 In "The Good Nurse," Chastain and Redmayne act out a story about a serial killer
In "The Good Nurse," Chastain and Redmayne act out a story about a serial killer
In The Good Nurse, an all-star team of filmmakers brings to life the true story of a male nurse who secretly administered narcotic overdoses to hundreds of patients in US hospitals.
The Good Nurse is based on the same-titled novel and follows ICU nurse Amy Loughren, who in 2003 helped uncover the murders perpetrated by her colleague and friend Charles Cullen.
Oscar-winner Jessica Chastain portrays Loughren, a single mother with cardiomyopathy who works long night shifts at a hospital in New Jersey to qualify for health insurance.
She is relieved when Cullen, portrayed by Academy Award-winner Eddie Redmayne, is hired to assist her with her workload. Cullen aids Loughren in concealing her illness and caring for her two young girls shortly after the two build a close friendship.
After the unexpected deaths of two ICU patients, police became suspicious of Cullen's former employment at other hospitals. To catch him, they require Loughren's assistance.
Keep Reading
"I'm portraying a real person, so it was rather difficult. I must respect what she achieved, her heroic deeds, but I must also ensure that it is not sensationalized and fetishized for public consumption. Consequently, it seemed like a great deal of duty," Chastain told Reuters during the film's London Film Festival debut on October 10.
Tobias Lindholm, writer of the Oscar-winning Danish film Another Round, directs The Good Nurse as his first English-language picture.
Cullen, who admitted to killing up to forty patients, was given eleven life sentences. Investigators estimate that he may have murdered as many as 400 patients.
"Meeting the actual Amy Loughren, who explained that this person was a close friend, someone she loved, someone she thought amusing and sensitive, and that she had only met this murderer, this killer, twice, and each time it was a different individual. That was a kind of revelation," Redmayne said of his performance as Cullen.
Loughren, who has been retired for a year and a half, traveled to London for the premiere of the film. "It's such a challenging topic that I fought to be okay with being excited. I did not wish to sensationalize a serial killer," she stated.
"I can celebrate Tobias's work because I am so happy of what he produced with this story. I appreciate Eddie's dedication to his craft. I can rejoice in who Jessica is and the fact that she portrayed me twenty years ago. It's fantastic. I'm privileged."
Netflix will begin streaming The Good Nurse on October 26.