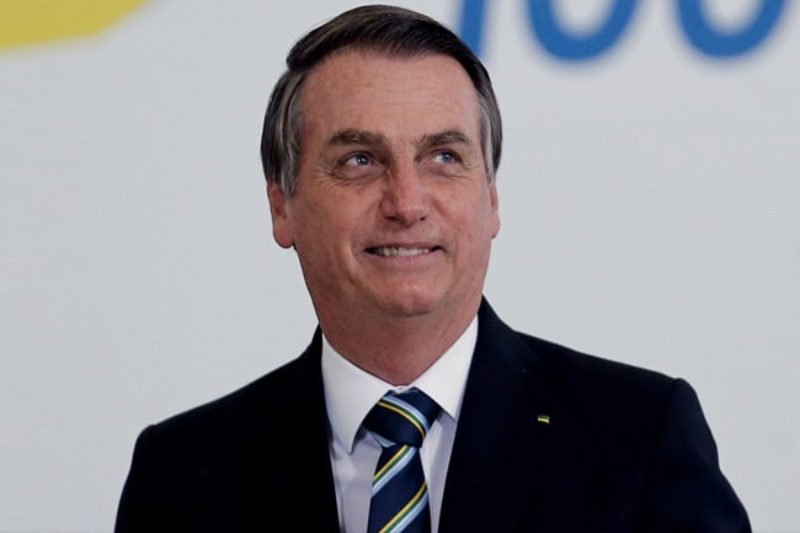 bolsonaro's allegations of voting fraud
Brazil's top court to probe Bolsonaro's allegations of voting fraud
Brazil's top electoral court ( TSE ) has announced to open an investigation into President Jair Bolsonaro's allegations of fraud in next year's elections.
Bolsonaro is expected to be seeking a second term in the 2022 polls. He, however, has repeatedly said the country's electronic voting system is exposed to manipulation.
His critics say that he, like former U.S. President Donald Trump, is sowing seeds of doubts with his unfounded claims to pave him the way for not accepting defeat in 2022.
The TSE decided to ask the Supreme Court to investigate whether Bolsonaro's allegations fell into the category of a crime – as he attacked the electoral system on social media and threatened Brazil's democratic procedure.
Bolsonaro also accused the court's members of the conspiracy in maintaining a voting system that would benefit former leftist President Luiz Inacio Lula da Silva return to power.
Related Posts
Bolsonaro has called for the adoption of printed receipts that can be counted if an election result stands disputed. He said a paper trail would change the current all-electronic voting system. Bolsonaro also announced not to accept the result of next year's presidential election if the system is not changed.
Supporters of the president, over the weekend, demonstrations in several cities backing his proposal.
On Monday, a group of 18 active and former Brazilian Supreme Court justices said the election system is free of fraud.
The judges said in a statement, "Brazil has eliminated a history of election fraud".
They maintained that since the electronic voting system was adopted in 1996, the country has never had a documented fraud case in any election.
The judges countered Bolsonaro by saying that printed ballots are less safe than electronic voting, and the chance of fraud would be higher if Brazil gets back to hand-operated counting of 150 million printed ballots.
A congressional committee is set to vote on the proposal to introduce paper ballots on Thursday.