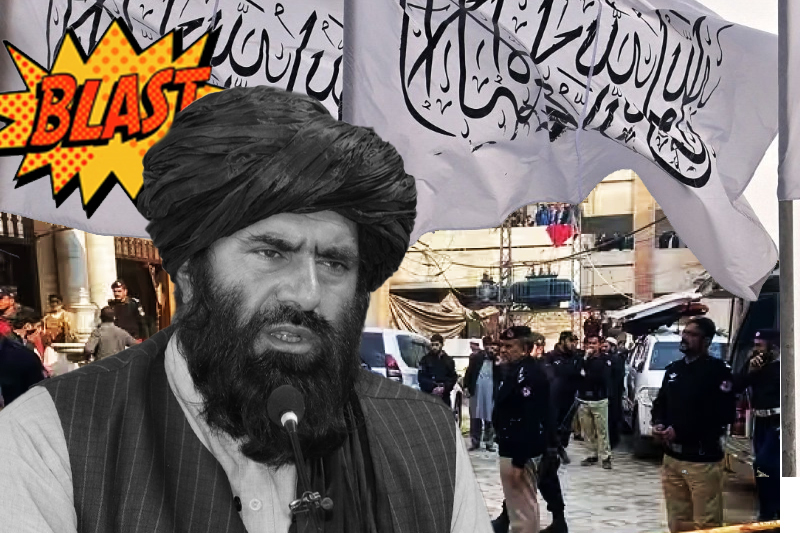 Blast in Afghanistan kills Taliban governor in his office
Blast in Afghanistan kills Taliban governor in his office
A massive explosion on Thursday killed the Taliban governor of Afghanistan's northern Balkh province, Mohammad Dawood Muzammil, in his office – the most senior official to be killed since the militant Islamist group returned to power in August 2021 after US-led forces pulled out.
Violence has since reduced significantly. But a string of attacks, many claimed by Islamic State, have killed a number of prominent pro-Taliban figures and others. Numerous deadly bomb blasts have mainly targeted mosques and minority communities, several claimed by the regional affiliate of the militant Islamic State (IS-K) group, who are bitter rivals of the Taliban.
Keep Reading
While there was no immediate claim of responsibility, local police informed that the cause of the latest explosion was still unclear. Taliban spokesman Zabihullah Mujahid took to Twitter to announce that Muzammil had been "martyred in an explosion by the enemies of Islam," adding a probe is underway.
While unconfirmed reports said it was a suicide attack, Balkh police spokesperson Mohammed Asif Waziri confirmed the blast occurred inside the second floor of the governor's office around 9 in the morning.
At least one other person has been confirmed dead in the attack, and numerous others are reported to have sustained serious injuries. The explosion occurred just after Muzammil arrived in his office, Khairuddin – who was wounded in the incident – told AFP news agency.
The governor was moved to Balkh in October 2022, and is reported to have led the fight against Islamic State militants in his previous posting in Nangarhar.
Also Read:- In world's first, Hong Kong doctors perform cancer surgery using robot and microwaves