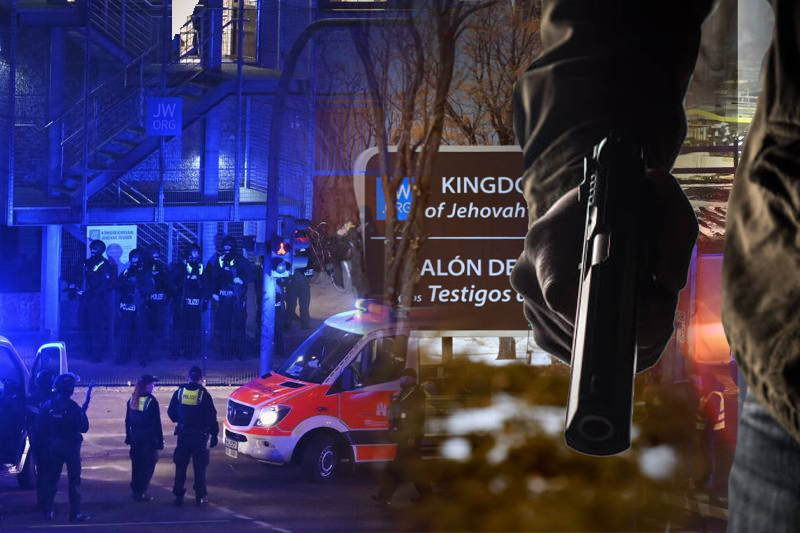 Shooting at Jehovah's Witness church in Germany kills at least 7
Shooting at Jehovah's Witness church in Germany kills at least 7
A number of people were killed Thursday and numerous others injured in a shooting at a Jehovah's Witness meeting hall on Deelböge street in Hamburg's Gross Borstel district. While the perpetrator is said by the police to have acted alone and is possibly dead, it is still unclear if the person is among the six or seven fatalities reported by German media.
According to police spokesperson Holger Vehren, police were called around 20:15 GMT to reports that shots had been fired in the building. Officers informed that a dead person believed to have been an attacker was found at the scene.
Investigations are continuing. "So far we have no indications that any perpetrators fled," Vehren said, adding police had not yet identified the victims. Officers found people who may have been seriously injured, some of them fatally, he further mentioned.
Keep Reading
A shot was also heard from the upper part of the building and officers who searched upstairs found a person as well, Vehren added.
The motive behind the deadly shooting is "still completely unclear". Federal warning app NINAwarn raised alarms over the incident at around 20:00 GMT, telling locals that one or more unidentified attackers shot at people in a church. Residents nearby were warned against leaving their houses amid the ongoing police operation.
The German city of Hamburg's Interior Minister Andy Grote took to Twitter to inform the deployment of a large number of officers and police special forces to the crime scene.
Meanwhile, the public has been asked by the police not to spread rumours or share assumptions. Jehovah's Witnesses are members of a Christian-based religious movement, with headquarters in New York. Under the leadership of Charles Taze Russell, the denomination was founded towards the end of the 19th century in the USA.
Also Read:- Blast in Afghanistan kills Taliban governor in his office