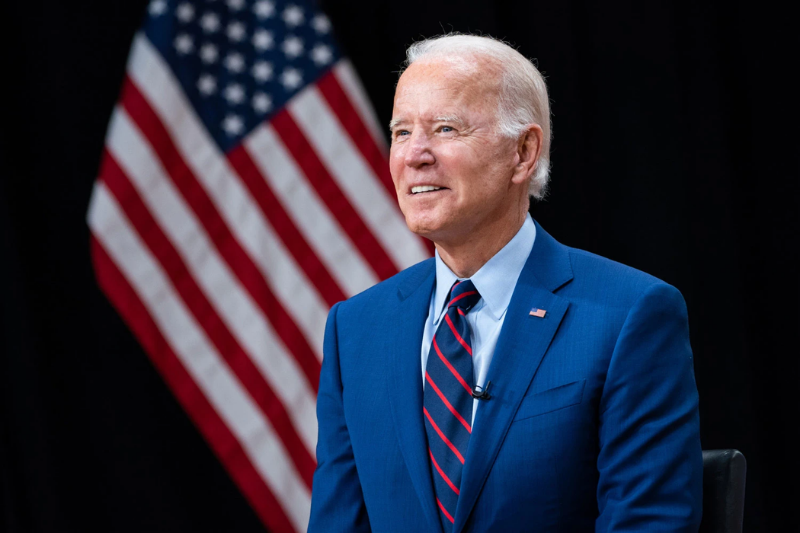 Biden asks for reinstatement of abortion rights in federal law
Biden asks for reinstatement of abortion rights in federal law
As he signed an order to protect access to abortion, President Joe Biden stated that passing a federal statute would be the "fastest way" to reestablish abortion rights.
Since the Supreme Court overturned it, anger over Roe v Wade has been building among pro-choice advocates.
Many others felt that President Biden's initial response, which included expressing regret at the decision and urging people to vote Democratic in November's midterm elections, was insufficient.
Despite this, the president's ability to advocate abortion is severely restricted by long-standing congressional prohibitions – provisions that President Biden himself formerly supported.
He referred to a recent Supreme Court abortion decision, which eliminated the practice's legal protection on a national level, as "an exercise in raw political power."
It opened the door for state-level abortion policy decisions in the US. Biden is under pressure to behave more opportunistically in response to the decision.
The Friday presidential decision, which would partially restore abortion rights but not all of them, is only expected to have a little effect.
Related Posts
President Biden has stated that without US Congress action, his power to establish abortion rights is constrained.
Referring to the significant 1973 decision that upheld the constitutional right to an abortion, Biden said, "The fastest way to restore Roe is to pass a national law codifying Roe."
He emphasized in his remarks that this was a matter for the upcoming midterm elections and urged people to vote for Democratic majorities as the quickest way to restore Roe V Wade, noting that US voters had a choice between "the mainstream or the extreme."
A 10-year-old Ohio girl who had been sexually abused was recently reported to have been compelled to go to a neighboring state to have an abortion. "Imagine being a little girl. Just imagine being a little girl, ten years old. Does anyone believe that?" he added.
President Joe Biden has issued a new executive order aimed at bolstering protections for women seeking abortion across state lines, ensuring access to contraception, and ensuring patient privacy.
Abortion-related measures are included in the legislation. Secretary Xavier Becerra is ordered to report on those efforts within 30 days.
In addition, Biden is instructing the attorney general and White House counsel to gather private volunteer attorneys and public interest organizations to encourage legal representation for anyone seeking or offering reproductive health services.
Nearly two weeks after the Supreme Court decision on abortion, at least nine states have banned the operation almost entirely, except for cases in which the mother's life is in danger.