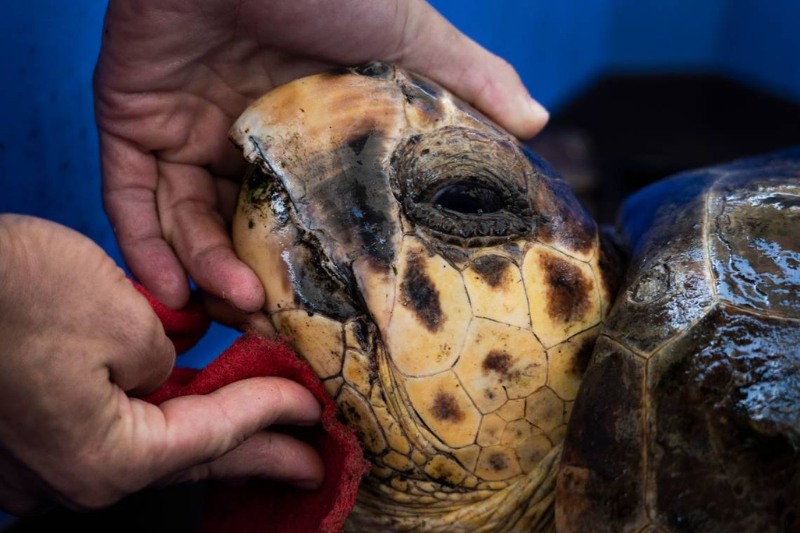 Sea turtles rescued in Israel has been returned to the wild
Sea turtles rescued in Israel has been returned to the wild
On Friday, more than a dozen endangered sea turtles who were rescued after suffering significant injuries in the Mediterranean were able to make their way over a beach in Israel after receiving months of medical care.
Following several months of rehabilitation at the Sea Turtle Rescue Center in central Israel, the 17 sea turtles, including 15 loggerhead sea turtles and two green sea turtles, were allowed to return to their natural habitat.
Over the course of the winter, each individual had been taken to the facility managed by Israel's Nature and Parks Authority, suffering from a variety of different types of physical harm, most likely brought on by underwater bombs.
The International Union for the Conservation of Nature has placed the several species of sea turtles on its list of threatened and endangered animals, and Israeli law has passed legislation to safeguard these animals.
Related Posts
At the facility located on the Mediterranean coast to the north of Tel Aviv, the seagoing reptiles were given several months of intensive care, which began with the administration of antibiotics and fluids.
Before releasing the sea turtles back into the wild, the marine scientists made sure "that we're not making any mistake and we're bringing back the turtle 100 percent healthy to the to the wild," according to Yaniv Levy, an ecologist who studies sea turtles and administers the center.
After being released, green and brown sea turtles make their way to the Mediterranean Sea.
After the turtles had been washed, measured, and weighed, the researchers affixed satellite tags to the shells of some individuals. This will allow the researchers to track the position of the turtles and continue their research on their behavior in the wild.