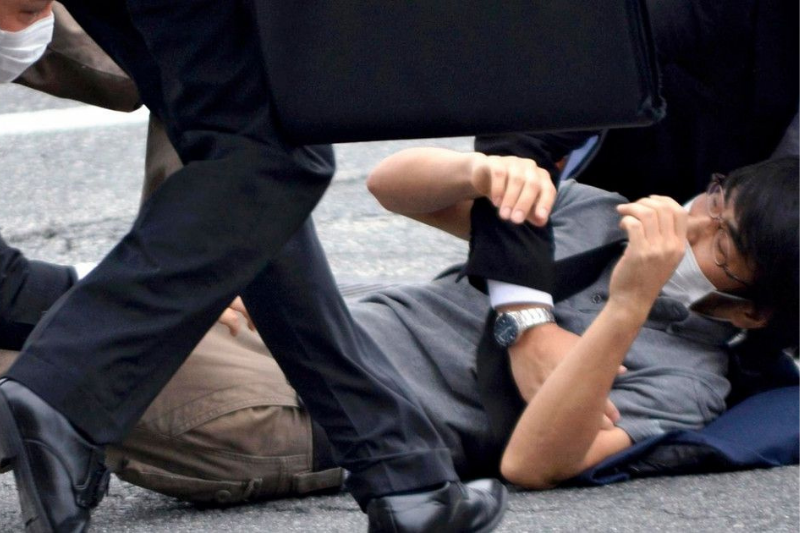 Shinzo Abe's killer had a grudge towards a group
Shinzo Abe's killer had a grudge towards a group
According to police, a "particular organization" was the target of the assassination of Japan's former prime minister, Shinzo Abe. The death of Abe, Japan's longest-serving prime leader, at the age of 67 has stunned the country, which is notoriously low on gun violence.
Tetsuya Yamagami, 41, has been named as the alleged gunman in the shooting of Abe, who was shot because he believed he was a member of a group, according to reports.
In the early hours of Friday morning, Abe died in the hospital after he was shot while speaking at a campaign rally.
Police have confirmed that Tetsuya Yamagami admitted to shooting him with a handmade gun.
When he heard the news of Abe's death, Prime Minister Fumio Kishida said that Japan's democracy would "never yield to violence," saying he was "simply speechless."
Whether or not Abe's killer committed the crime on his own and why he targeted him over other members of the unknown organization is still being investigated by police.
The attacker struck Abe as he gave a speech in support of a political candidate in Nara, a city in southern Japan.
Related Posts
The former Japanese prime minister was shot twice as shocked witnesses yelled in terror. A man with a massive gun was seen within a few meters of Abe and fired the shots.
Photos of the suspect in the aftermath of the incident show him standing just behind Abe as he delivers his speech.
After the gunman fired at Abe, security officers swarmed him, and he made no effort to flee.
Officials said the weapon used to kill the lawmaker was constructed of metal, wood, and duct tape. Further weapons and explosives made by the suspect were discovered at his house.
During the attack, Abe was shot twice in the neck and had his heart damaged.
The former prime minister was said to be conscious and responding in the immediate aftermath of the attack, but physicians found no signs of life when he was taken to the hospital.
At 5:03 pm local time (0803 GMT), Abe was pronounced dead by medics after receiving more than 100 units of blood in transfusions.