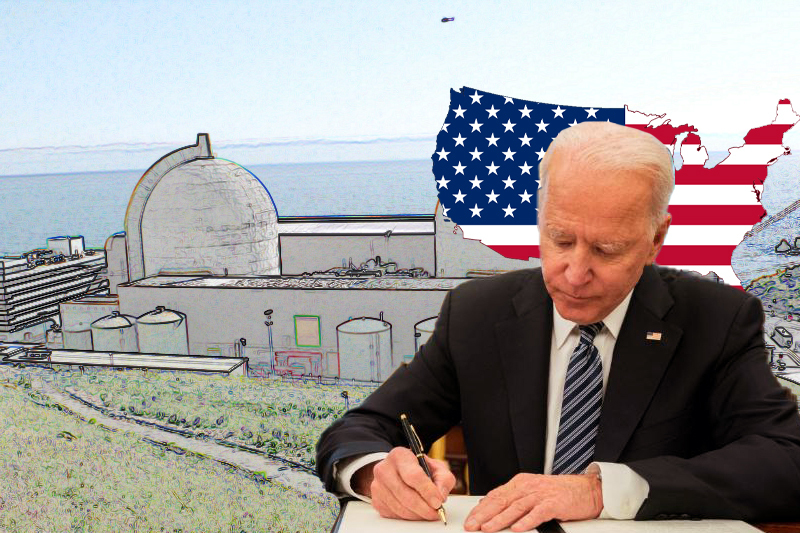 biden administrations extends 1 1bn to pgampe to keep california nuclear plant operational
Biden administrations extends $1.1bn to PG&E to keep California nuclear plant operational
The nuclear energy sector in California receives a big financial boost as Biden administration has announced that US Department of Energy will be granting $1.1 billion to Pacific Gas & Electric (PG&E) to help extend the operations of Diablo Canyon Power Plant on the central California coast.
The Diablo plant in California was scheduled to be decommissioned in two phases, the first in 2024 and another in 2025. This was, however, being avoided intentionally by California Governor Gavin Newsom citing the stressed electric grid of the state in recent years due to intense heat waves and destructive wildfires. "The federal grant doesn't ensure the plant will stay open beyond 2025, but it creates a path forward for Diablo Canyon to remain open," DOE said in a news release.
The conditional grant, along with the pending negotiation and finalization by US DOE, "is a significant payout from the $1.2 trillion bipartisan infrastructure law which Biden signed last November". The legislation passed by Biden has goal to render investments in repair and modernization of America's infrastructure, including its roads, bridges, internet, electric grid, and other projects.
Keep Reading
The funds released on Monday under the law's Civil Nuclear Credit program, according to DOE "supports the continued operations of safe and reliable nuclear energy facilities, preserving thousands of good-paying clean energy jobs while avoiding carbon emissions."
The funding to keep the Diablo plant operational is also a big support to Newsom's aim to keep the plant running to help stabilize California's power grid with zero emissions electricity. In September, Newsom had passed a sweeping climate and clean energy bill in which the California state lawmakers had voted to keep the Diablo plant open until at least 2030. Newsom said, "The limited term extension of the plant's license was structured to take advantage of the opportunity for federal support."
"Amid intensifying climate impacts in the West and across the country, California is focused on meeting our bold climate and clean energy goals while tackling the challenges of extreme weather that puts lives at risk and strains our grid," Newsom said.