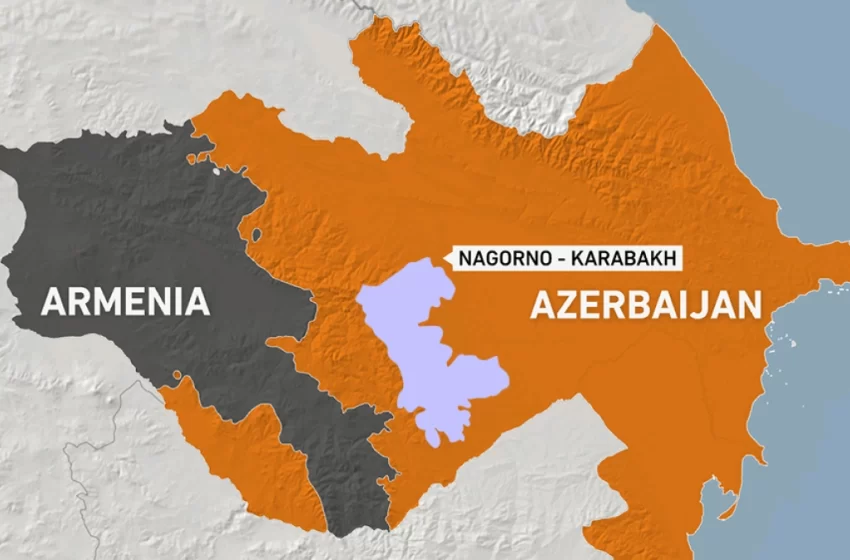 azerbaijan armenia conflict where is geopolitics going
Azerbaijan-Armenia conflict, where is geopolitics going?
Last updated on June 22nd, 2023 at 06:44 am
The world is watching Russian-Ukraine war scenes in their newspapers, on TV, etc… But right now, 1500 km away, the conflict between Armenia and Azerbaijan is going on. Why aren't you and the world excited to know about it, what are the geopolitical factors that would stop calling for Azerbaijan to be held accountable?
This conflict is not new, it is from the pre-Soviet era. There were republics of Transcaucasia—Armenia, Azerbaijan, and Georgia. These came into existence after collapsing of the Russian empire.
In 2020 a ceasefire agreement was signed by Armenia, Azerbaijan, and Russia after 44 days of the war. After these countries faced change. But the present status is that Armenia's 10 sq km is still occupied by Azerbaijan. The reason is a violation of Armenia's territorial integrity.
Since 2020, the Situation in the South Caucasus is instability.
Keep Reading
Azerbaijani forces captured the land of Armenia on 13 September 2022. Settlements face nonstop gunshots for 3- days. Schools, hospitals, and houses were targeted by them. This was the worst condition after 2020. People displaced; the sources are saying that over 7600 people have been displaced. For propaganda to increase terror Azerbaijan used mutilated bodies of Armenian soldiers.
Though Human Rights Watch has criticized the act done by Azerbaijani soldiers. And registered this case by article 13.
After the EU, Russian tries this place is facing violence but, what world is hearing?
Of course, Mr. Biden took the President of Ukraine inside the White House without ties! By helping Ukraine, the United States is investing in the future of human rights. Everything you need for bulls. But I haven't heard Mr. Biden saying anytime that Azerbaijan is humiliating human rights.
Although I remember Pelosi's 1991 visit to Armenia, and how Russia, Turkey, and Azerbaijan criticized her visit.
On September 15, in a session of the UNSC, representatives of France, representatives of India, Iran, etc. stood in favor of Armenia and severely criticized Azerbaijan.
But the EU will keep things complicated. Because Azerbaijan is a trustworthy energy partner in this tough time when Russia is not giving them fuel.
Conclusion
Russia is accountable for the war in Ukraine because the world is seeing and criticizing him but Azerbaijan is not accountable for attacking Armenia, just because of a lack of international support for Armenia.
Although a few criticisms may not make a big difference, I do not expect any member of the European Union or the US to say a word about this conflict. Because the geopolitics of the region is telling them to stay on the war between Russia and Ukraine.