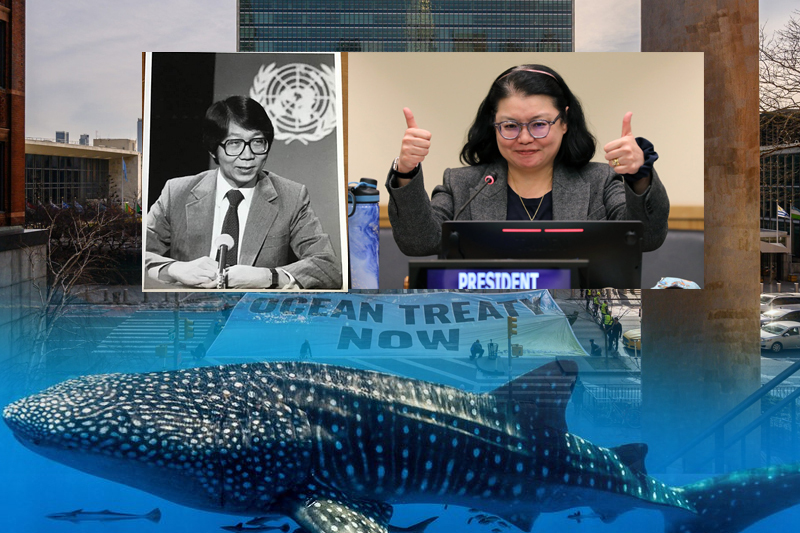 At last! Landmark ocean treaty reached after decade of negotiations
At last! Landmark ocean treaty reached after decade of negotiations
Following intense negotiations held up for years over disagreements on funding and fishing rights, nations finally reached a historic agreement on Saturday evening to protect the world's oceans.
The High Seas Treaty, agreed after 38 hours of talks at UN headquarters in New York, places 30% of the seas into protected areas by 2030, in an effort to safeguard and recuperate marine nature.
The last international agreement on ocean protection was signed in 1982. The UN Convention on the Law of the Sea established an area called the high seas – areas of the oceans that are not controlled by any nation and where all countries have a right to fish, ship and conduct research.
However, just 1.2% of these international waters are protected. Climate change, shipping traffic, and overfishing have long been troubling marine life living outside of these protected areas.
Keep Reading
With the recent landmark agreement, the new protected areas will put limits on the amount of fishing, the routes of shipping lanes, and exploration activities such as deep-sea mining. Environmental groups have long been raising concerns over mining processes potentially creating noise pollution, disturbing animal breeding grounds, and introducing toxicity to marine life.
One of the key issues encountered during the negotiations was over the sharing of marine genetic resources – that could have benefits for pharmaceuticals, industrial processes, and food – said Minna Epps, director of the International Union for Conservation of Nature (IUCN) Ocean team.
While richer nations have the necessary resources and funding to explore the deep ocean, poorer nations sought a guarantee that any benefits they find are shared equally.
Laura Meller from Greenpeace Nordic commended countries for "putting aside differences" and delivering the landmark agreement.
Nevertheless, countries will still need to assemble again to legally adopt the treaty and then have a lot of work to do before the agreement can finally be implemented.
Also Read;- 2 dead in shooting at Georgia house party with over 100 teens