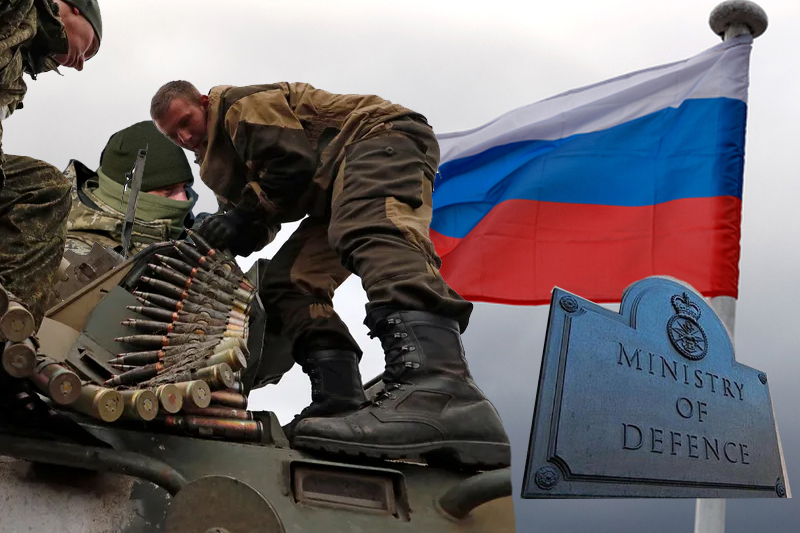 Is depleting stock of weapons forcing Russian reservists to fight with 'shovels'?
Is depleting stock of weapons forcing Russian reservists to fight with 'shovels'?
A shortage of ammunition is possibly forcing Russian soldiers into hand-to-hand combat, the UK's Ministry of Defence said in its latest intelligence update, adding the reservists in late February 2023 described being ordered to assault a Ukrainian concrete strong point "armed with only 'firearms and shovels'".
The ministry mentioned a shovel called MPL-50, describing it as a tool that has little changed since it was designed in 1869.
"The lethality of the standard-issue MPL-50 entrenching tool is particularly mythologised in Russia," the update said, adding "its continued use as a weapon highlights the brutal and low-tech fighting which has come to characterise much of the war."
The ministry even quoted one of the reservists describing being "neither physically nor psychologically" capable of the action.
Keep Reading
Meanwhile, the General Staff of Ukraine's Armed Forces reported on March 5 – the same day as the update was released – that Russia had lost 153,120 troops in the war-torn nation since the beginning of the invasion on February 24 last year, including 930 casualties recorded just over the past day.
According to the report, the Ukrainian military has also destroyed 18 boats, 2,071 drones, 289 helicopters, 302 airplanes, 248 air defence systems, 488 multiple launch rocket systems, 2,426 artillery systems, 5,299 vehicles and fuel tanks, 6,692 armoured fighting vehicles, and 3,414 enemy tanks.
In recent news, US President Joe Biden and German Chancellor Olaf Scholz have expressed their commitment to continue imposing high costs on Russia for the war, while a senior EU official has said Beijing providing Moscow with weapons would be an "absolute red line", forcing the bloc to respond with sanctions.
The US on Friday announced a new military aid package for Ukraine worth $400 million, adding to the nearly $32 billion in aid Washington has sent Kyiv to help it defend itself against Moscow.
Also Read:- At last! Landmark ocean treaty reached after decade of negotiations