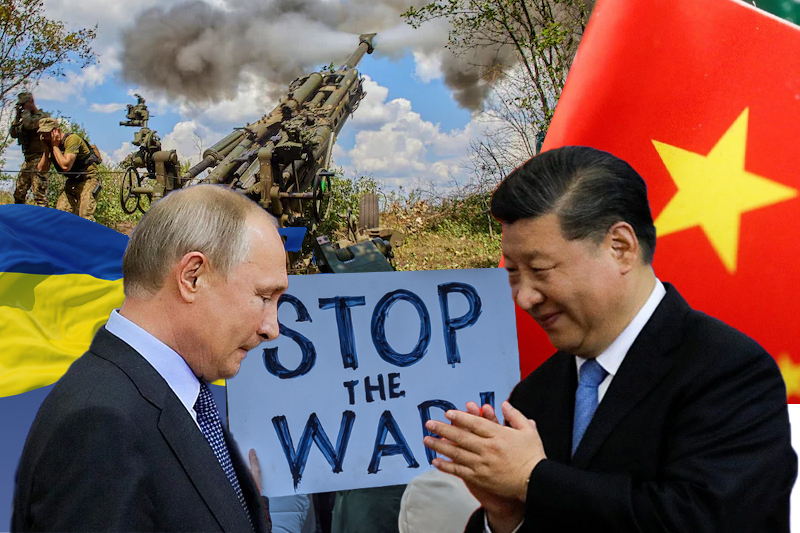 Ukraine War: New poll indicates 'wide gap' in opinion between the West and the 'rest'
Ukraine War: New poll indicates 'wide gap' in opinion between the West and the 'rest'
While people in China, India, and Turkey want a quick end to the brutal conflict even if it means loss of territory, those in the US and western Europe want to help Ukraine beat Russia, according to a recent opinion poll – a collaborative effort between the European Council on Foreign Relations (ECFR) and the "Europe in a changing world" project at the University of Oxford.
19,765 respondents across the United States, China, Turkey, Russia, India, Great Britain, and nine EU countries were part of the poll, carried out over December and January. The results indicate a 'wide gap' in public opinion between the West and the rest of the world.
On the question of "Do you prefer to stop the war or win the war?", 42% of Chinese respondents said the conflict needed to stop as soon as possible, with people in India, Russia, and Turkey sharing a similar view as well.
However, scores of people in the Western nations said the former Soviet state needed to "regain all its territory", even if it meant a longer war.
Keep Reading
While a total of 79% of respondents in China chose Russia as "an ally" or "a necessary partner" – with India and Turkey returning similar results as well – more than 70% of respondents from the US, EU, and Britain chose Russia as an "adversary" or "rival".
Moreover, in response to why the West has stood behind Ukraine, over 40% of Chinese respondents, and a similar number of Russians, said the aim was "to defend Western dominance".
Ahead of the first anniversary of Russia's invasion of Ukraine on February 24, US President Joe Biden made a surprise Kyiv visit on Monday in a gesture of solidarity, and also pledged a new military package worth $500 million.
His visit came a day before top Chinese diplomat Wang Yi's scheduled trip to Russia. Beijing was ready to deepen strategic cooperation with Moscow, Wang mentioned.
According to the Kremlin, Russian President Vladimir Putin told the senior Chinese official that Russia-China cooperation was important to stabilise the international situation.
Also Read:- Top 10 Richest Musicians In Zambia