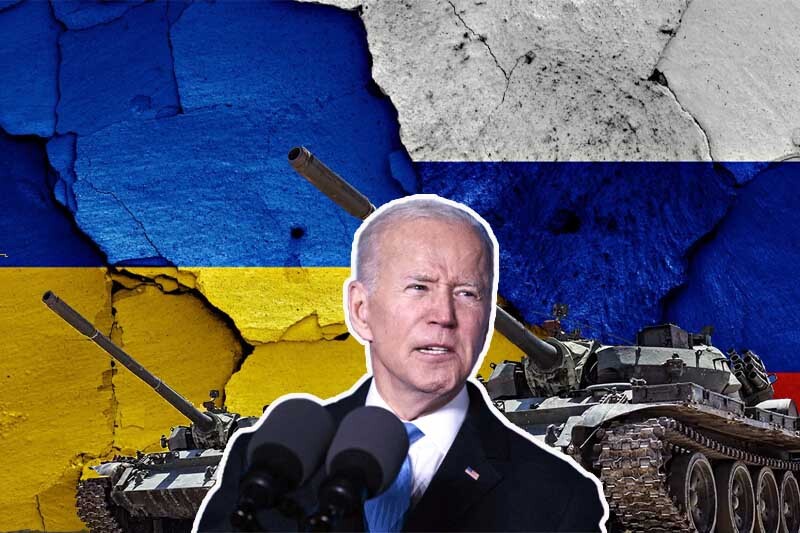 "He could end the war with a word": 5 salient quotes from Biden's Warsaw speech
"He could end the war with a word": 5 salient quotes from Biden's Warsaw speech
US President Joe Biden promised in a fiery speech Tuesday at Warsaw to continue supporting Ukraine as it enters a second year of the war, while his Russian counterpart, Vladimir Putin, vowed to continue with the invasion in his State of the Nation address earlier in the same day.
Biden singled out the Russian leader by name in his address, although by contrast, Putin didn't name the US President once during his one-hour-and-45-minute speech.
The tough speeches from the two leaders came just a day after Biden's surprise visit to the Ukrainian capital of Kyiv, during which he pledged fresh arms deliveries as well as unwavering support.
Keep Reading
Five salient quotes from Biden's 20-minute address
"I have just come from a visit to Kyiv, and I can report: Kyiv stands strong!"
Biden's unexpected and daring trip to Ukraine's capital on Monday was almost unheard of for a president of the United States. Despite speculation among the press corps that Biden was possibly planning a trip to the war-torn nation, the visit still took everyone by surprise. The sight of him appearing beside his Ukrainian counterpart, Volodymyr Zelensky, makes a much more powerful statement than anything he delivered in a speech in Poland.
"Ukraine will never be a victory for Russia"
In his address to the Federal Assembly, which was the first in two years, the Kremlin chief said defeating Russia was impossible, albeit Western sanctions imposed in response to the year-long brutal conflict have brought Russia's economy under significant pressure.
"The West was not plotting to attack Russia"
Putin in his address earlier in the day accused Ukraine and the West of starting the war and said Russia was suspending participation in the last remaining nuclear arms treaty with the US. Without citing evidence, the Russian leader said some people in the US were thinking about restarting nuclear testing.
"We will hold accountable those who are responsible for this war"
At the Munich Security Conference last week, US Vice President Kamala Harris said her country had formally determined that Russia had committed crimes against humanity during its 'special military operation' in Ukraine.
Read More:- Erdogan brings Europe to its knees by sending millions of migrants
"Poland is hosting more than 1.5 million refugees from this war"
The deadly war has triggered the largest refugee migration in Europe since World War II, with about 1.5 million Ukrainians still in neighbouring Poland alone. In his address, Biden hailed Poland's generosity and willingness to open their hearts and their homes.