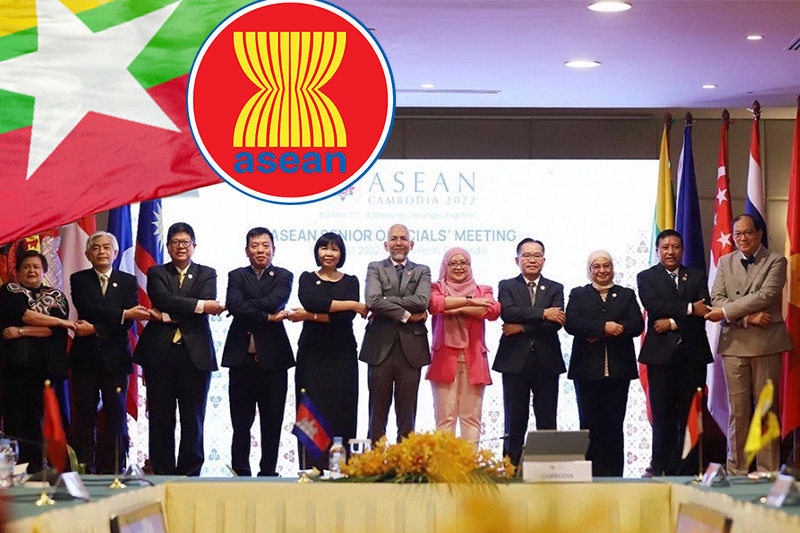 asean kick starts focus on ukraine war violence in myanmar
ASEAN kick starts: Focus on Ukraine war & violence in Myanmar
Foreign ministers from Southeast Asian nations are gathering in Cambodia's capital for the ASEAN (Association of Southeast Asian Nations) summit, with agendas on table including the ongoing Ukraine war and persisting violence in Myanmar, among other issues. The meeting in Phnom Penh will see U.S. Secretary of State Antony Blinken and Russian Foreign Minister Sergey Lavrov together, but no clarity on whether the top diplomats will meet. The meeting will also be attended by Chinese Foreign Minister Wang Yi.
The meeting comes at a time when many have called out China to use its relations with Russia to put an end to Ukraine crisis. Furthermore, China's rising presence and aggression in South east Asia has met with push back from US, creating tensions between Washington and Beijing.
The official "centerpiece" of the July 31-August 6 program is the 55th ASEAN Foreign Ministers' Meeting (AMM), which will witness nine of the 10 ASEAN member states (military-ruled Myanmar has been excluded) coming together for the meeting. This will be followed by many other regional meetings, including the East Asia Summit Foreign Ministers' Meeting and ASEAN Regional Forum.
Keep Reading
Persisting violence in Myanmar
The AMM comes at a time when ASEAN is struggling at a tough juncture. The constant tricky agenda of maritime security in the South China Sea is now joined in by the violence in Myanmar that is persisting since the military coup last year. Last week the Myanmar's military junta executed four political, shocking many ASEAN member states.
ASEAN Chairman responded to the executions last week, with the Cambodian government calling the act as "highly reprehensible". Malaysian Foreign Minister Saifuddin Abdullah, one of the most outspoken diplomats in ASEAN said, "The ASEAN Summit this November will need to make a big decision," indicating the time to take decision on Myanmar.
"The Russian invasion of Ukraine, its impact on global food and energy prices and escalating China-U.S. friction are of high concern for the 10 ASEAN nations," said Susannah Patton, director of the Southeast Asia Program for Australia's Lowy Institute.
"This is one of the first regional meetings of foreign ministers to have been held in person since 2019, so for the United States, China and even Russia, meetings like this are a really important opportunity to demonstrate their support for ASEAN and present their own narratives about their commitment to regional security and prosperity," she added stressing on the impact of ASEAN summit globally.