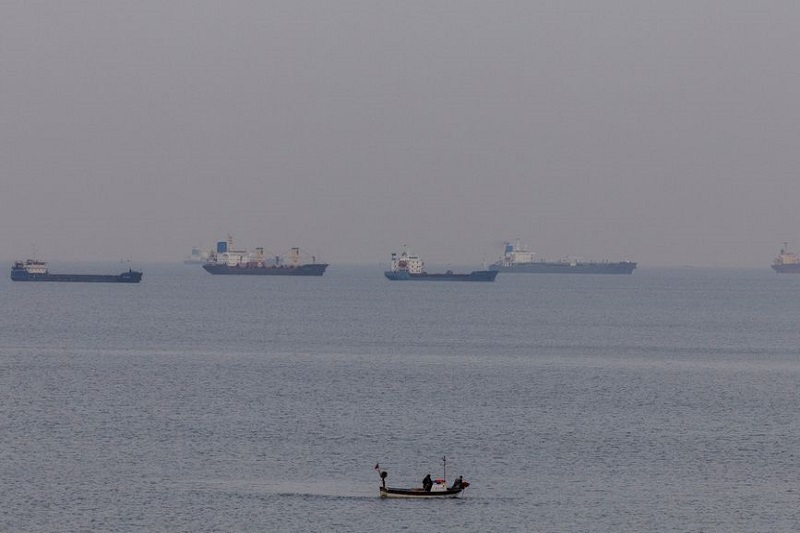 analysts warn that backlog of bosphorus tankers might escalate into a geopolitical crisis
Analysts warn that backlog of Bosphorus tankers might escalate into a geopolitical crisis
As 20 oil tankers wait to pass through one of the busiest maritime trade passes in the world, the Bosphorus Strait in Istanbul, commentators have warned that the gridlock might lead to a significant geopolitical catastrophe.
Ankara's strict new regulations, which began in December and require confirmation of insurance before vessels can pass through its straits and dock at its ports, are what initially triggered the problem.
Also Read – Top 10 Best Universities In Turkey In 2022
According to Tribeca Shipping Agency, eight oil tankers were waiting to cross the Dardanelles farther south while 20 oil tankers were waiting to cross the Bosphorus Strait on Friday.
It happens in the midst of a $60 per barrel western oil cap on Russian petroleum and an EU and UK prohibition on naval services that carry the product, especially to third world nations.
The US and the UK are two of the western nations negotiating with Ankara to relax the restrictions that were put in place before the oil production cap was announced.
Turkey claims that the majority of ships waiting to pass through the straits are EU ships bound for European ports and that pressure from other countries is unnecessary because of its "regular checks."
The wait, however, has generated profound anxiety in oil and tanker markets and might evolve into a "major geopolitical problem", affecting many Kazakh tankers transporting domestic oil products, a senior analyst told The National.
According to Vandana Hari, creator of Vanda Insights, which offers macroanalysis of international oil markets, Ankara's actions "seem to be unfairly penalising Kazakhstan, which has nothing to do with the EU sanctions or price cap against Russia, while simultaneously causing shortages in Europe."
Vessels must now comply with Turkey's new regulations and provide proof of comprehensive protection and indemnity insurance for the entire time they are travelling across the Bosphorus Strait or when docking in Turkish ports.
It was put in place before the EU, Group of Seven, and Australian judgement on December 5 that forbids shipping service providers from aiding in the export of Russian oil unless it is sold at the cap price.
The new law aims to reduce Moscow's income and put an end to its conflict in Ukraine. Turkey has resisted mounting international pressure and stated that it needs more time to finish inspecting incoming warships.
A crucial grain agreement was mediated by Turkey and the UN, allaying concerns of a worldwide food crisis in the midst of the conflict in Ukraine.
Also Read – Turkey's incursion threat to Syria: the timing and reason
The agreement permits grain-carrying cargo ships to leave Black Sea ports that Russia had previously blockedaded, while Moscow briefly withdrew from the agreement following an attack on its navy in annexed Crimea.
On December 11, new negotiations between Turkish President Recep Tayyip Erdogan and his Russian counterpart Vladimir Putin will take place.