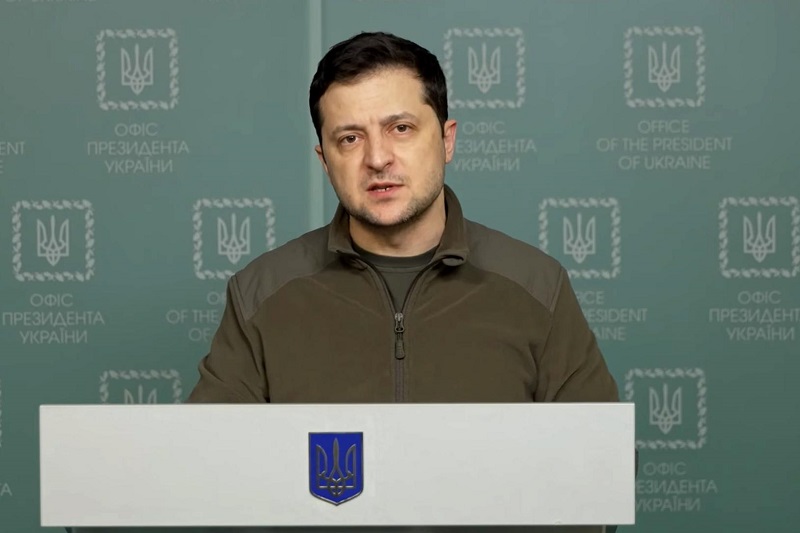 zelenskiy asks to lift odesa port blockade to avoid food crisis
Zelenskiy Asks To Lift Odesa Port Blockade To Avoid Food Crisis
Ukraine's president, Volodymyr Zelenskiy, has asked the international community to act quickly to remove a Russian blockade of his country's ports, allowing wheat supplies to resume and a worldwide food crisis to be avoided.
When the Black Sea port of Odesa was hit by missiles on 9th May, Zelenskiy stated,
"For the first time in decades there is no usual movement of the merchant fleet, no usual port functioning in Odesa. Probably this has never happened in Odesa since world war two."
He further said,
"Without our agricultural exports, dozens of countries in different parts of the world are already on the brink of food shortages. And over time, the situation can become downright terrible … This is a direct consequence of Russian aggression, which can be overcome only together – by all Europeans, by the whole free world."
Seven missiles hit a retail center and a warehouse in Odesa, killing one person and injuring five others, according to Ukraine's military forces. The missiles disrupted a meeting between European Council President Charles Michel and Ukrainian Prime Minister Denys Shmyhal, compelling them to take safety in a bomb bunker.
European Council President Charles Michel said he observed grain, wheat, and corn in silos that couldn't be exported. He said,
"This badly needed food is stranded because of the Russian war and blockade of Black Sea ports, causing dramatic consequences for vulnerable countries. We need a global response!"
Russian attacks on locations in the east and south, as well as a renewed assault by Kremlin forces to overcome the last Ukrainian forces holding out in a wrecked Mariupol steelworks, continued the combat elsewhere.
On Tuesday, an adviser to Mariupol mayor reported that at least 100 citizens were still stuck in the factory, which was still under Russian fire.
Moscow may use full control of the city to build a land bridge between the Crimean peninsula, which it took in 2014, and pro-Russian separatist-run eastern territories.