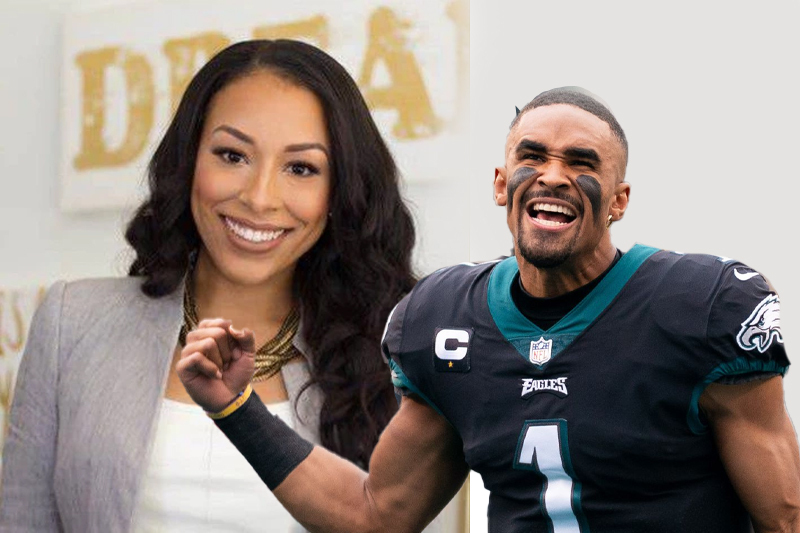 Who is Nicole Lynn? Jalen Hurt's agent who helped him towards record deal
Who is Nicole Lynn? Jalen Hurt's agent who helped him towards record deal
With a record five-year, $255 million contract, Jalen Hurts made NFL history on Monday by becoming the league's highest-paid player. His agent, Nicole Lynn, completed the transaction.
The deal Hurts signed after leading the Philadelphia Eagles to Super Bowl 57 has a no-trade clause that will keep him with the team through 2028 and a guaranteed $179.3 million.
Since the quarterback's first season in the NFL, Lynn has been by his side.
Keep Reading
Who is Nicole Lynn?
In many ways, Lynn, 34, is a ground-breaking agent. After establishing herself as an NFL agent in 2015, she was appointed President of Football for Klutch Sports Group in April. She was the first female employee of PlayersRep, one of the main NFL agencies at the time, when it was founded in that year. At age 26, she signed her first customer.
She places a strong emphasis on preparing for life outside of football and has won praise for her all-encompassing method of client management. Growing up, she saw neighborhood sportsmen rose to fame in athletics before crashing back in their hometown.
After completing her bachelor's degree, she worked on Wall Street and initially aspired to become a financial advisor. She was a cheerleader and rugby player while growing up in Tulsa, according to a Sports Illustrated article from June.
She is a sister of the Delta Sigma Theta sorority and went to the University of Oklahoma for both her undergraduate and law degrees. She released a book in 2021 titled "Agent You: Show Up, Do the Work, and Succeed on Your Own Terms."