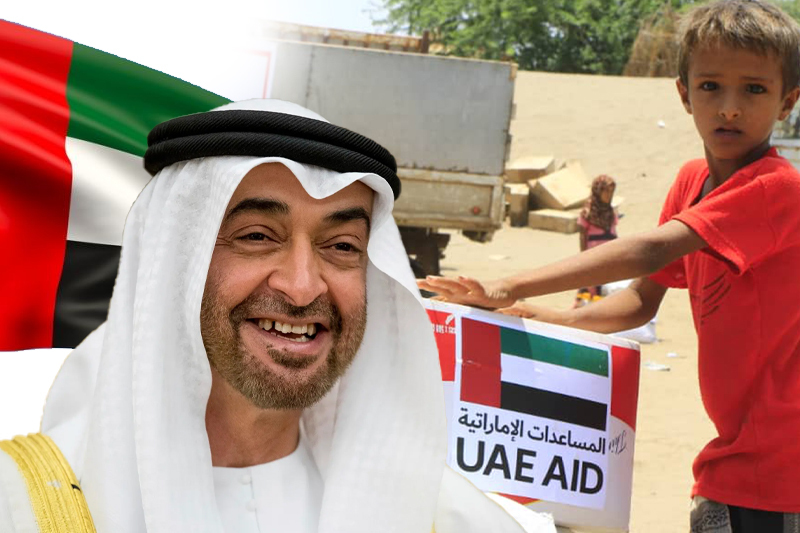 UAE commits $230 million in additional support for Yemen
UAE commits $230 million in additional support for Yemen
In addition to its ongoing assistance efforts for the people of Yemen, the UAE has committed $230 million in additional support, helping fund dozens of international programmes that address the food, nutritional and medical requirements of the country.
The Emirates has offered over $6 billion in urgent assistance to Yemen since 2015, said UAE Minister of State for International Cooperation, Her Excellency Reem bint Ebrahim Al Hashimy.
Majorly focusing on supporting the humanitarian situation there, these funds also ensure continuity of education, medical programmes, and vital services such as energy and transportation.
The UAE is also counted among the largest international contributors to Yemen's Covid response, Her Excellency further mentioned.
She highlighted the 122 tons of medical supplies sent to Yemen over the course of the pandemic to enhance the efforts of healthcare workers to contain the outbreak, in addition to large volumes of health-enhancing food and supplements sent via the World Food Programme.
Keep Reading
The latest commitment will address the food requirements of at least 6 million Yemenis, including 1 million kids. Her Excellency noted that in coordination with several international organisations, the UAE is conducting a review of the humanitarian situation in the war-torn nation. It is monitoring indicators of food security, malnutrition and health in particular.
The Emirates also acknowledges the recent global efforts to ensure supply of emergency aid to the most vulnerable groups in society, especially women and children, isn't obstructed, she noted. She underscored the country's interest in working with the UN and other humanitarian actors on the ground to ensure critical supplies reach those in most need.
Furthermore, Her Excellency noted that since the UAE concluded its military engagement in Yemen, it has continued to push for a political solution for the benefit of the Yemenis, who have long been facing the impact of an exacerbating humanitarian situation.
She called on the international community to intensify efforts to provide a sustainable solution to the crisis in Yemen, while welcoming the implementation of the 2019 Riyadh Agreement between the Yemeni government and the Southern Transitional Council (STC).