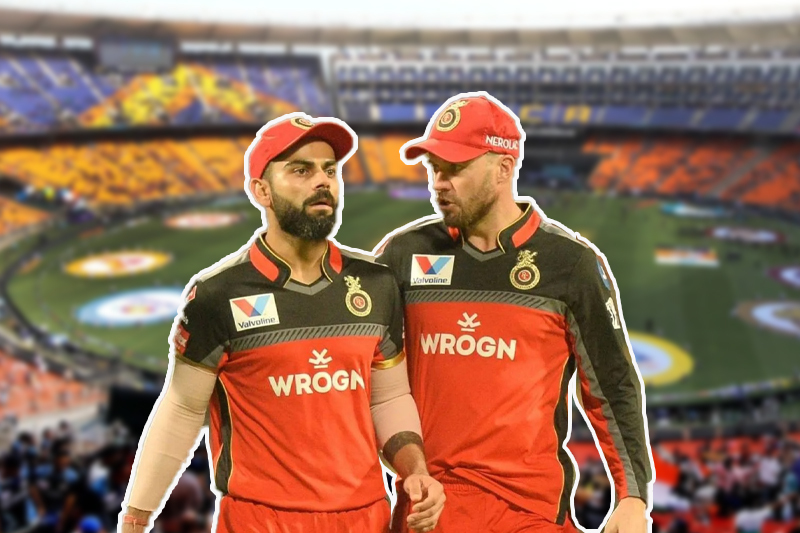 Ab De Villiers picks the G.O.A.T. of IPL; He is not Virat Kohli
Ab De Villiers picks the G.O.A.T. of IPL; He is not Virat Kohli
Abraham Benjamin de Villiers, a former South African international cricketer, has picked the GOAT (Greatest of All Time) player of the IPL (Indian Premier League). He is not Virat Kohli, a right-handed batsman for Royal Challengers Bangalore (RCB) in the IPL.
AB de Villiers is not part of the ongoing season of IPL. However, he is doing commentary of the IPL matches. He is associated with Jio Cinema as an expert.
Ab de Villiers has played alongside Virat Kohli for over a decade in the IPL for RCB. Virat Kohli's record of scoring 973 runs in just 16 matches during the IPL season of 2016 is still unbeaten. However, his team did not win the 2016 IPL season.
Keep Reading
Recently, in a Q&A session at Jio Cinema, he was asked to pick the G.O.A.T. of IPL. He named CSK (Chennai Super Kings) skipper Mahendra Singh Dhoni, who is leading CSK in the ongoing 2023 IPL season.
CSK is a four-time IPL winner. MS Dhoni is one of the seven batters who scored over 5000 runs in the IPL tournament. CSK also reached nine IPL finals and 11 playoffs in the tournament. Dhoni has scored the most runs in IPL history against RCB. Recently, Dhoni made history by captaining a single franchise in 200 IPL matches. The match between CSK and Rajasthan Royals on April 12 at Chepauk, also known as the M. A. Chidambaram International Cricket Stadium, was Dhoni's 200th game as captain of CSK.
Speaking on the Jio Cinema show, the former South African international cricketer also picked the future captain of India. He reportedly said, "Sanju Samson, we all know, is an incredible player, but what's his captaincy like? I think the first thing that comes to mind for me is his composure. He never seems to be fussed by anything, which is a very good sign as a captain."