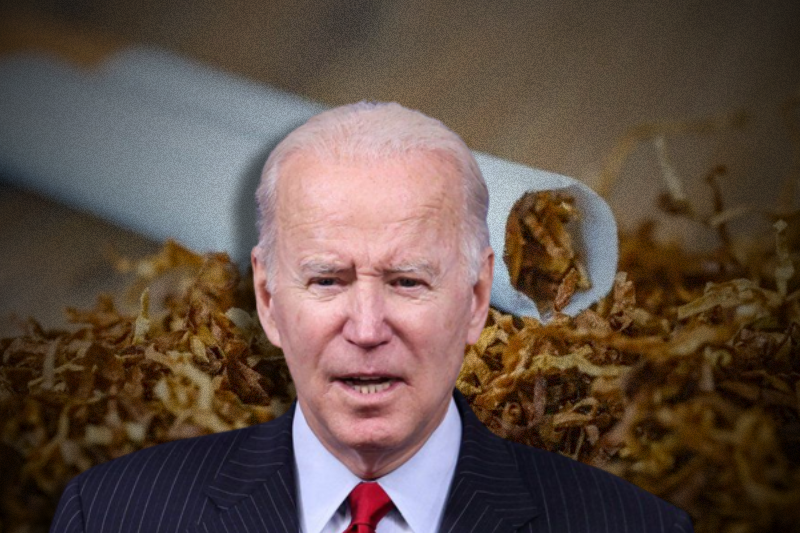 white house moves to regulate and limit levels of nicotine in tobacco products
White House moves to regulate and limit levels of nicotine in tobacco products
In a big win towards bringing milestone regulations in public health of the United States, Biden administration this week signaled that it is moving forward to propose rules that would lower the quantity of nicotine in tobacco products that are available across the country.
This marks a big step that no other US administration has ever taken, and one that will be quite "transformative" for the public health if enacted.
"This is the first time there's ever been a serious discussion with a commitment from the highest levels of government to tackle tobacco in a way that is transformative," said Matthew Myers, the president of the Campaign for Tobacco-Free Kids. "It will transform public health in the United States and literally do more to reduce cancer, cardiovascular disease and respiratory disease than any other set of actions the government could take."
"Unified agenda"
The initiative by Biden administration is a part of its "unified agenda", which is released twice in a year and is a set of "planned federal regulatory actions".
Nicotine addiction
The agenda through this rule is to basically help lower addiction among people through lowered nicotine levels in the tobacco products.
"Addiction to nicotine in combusted products is the main driver of sustained use of these products. In fact, more than half of adult cigarette smokers make a serious quit attempt each year (quitting for at least a day), but most do not succeed due to the addictive nature of cigarettes. Such a product standard, if proposed and then finalized after a thorough process, would make those products minimally- or non-addictive," the US Food and Drug Administration said in a statement Tuesday.
"Nicotine is powerfully addictive," FDA Commissioner Dr. Robert Califf said in the statement. "Lowering nicotine levels to minimally addictive or non-addictive levels would decrease the likelihood that future generations of young people become addicted to cigarettes and help more currently addicted smokers to quit."
Tobacco – a silent killer
Nicotine is the ingredient responsible for addiction in tobacco – the silent killer. In US about 480,000 people die from smoking-related disease, according to the US Centers for Disease Control and Prevention. It is also the leading cause of "preventable death" in the US.
"This is an important step forward for public health," said Erika Sward, the assistant vice president of national advocacy for the American Lung Association.