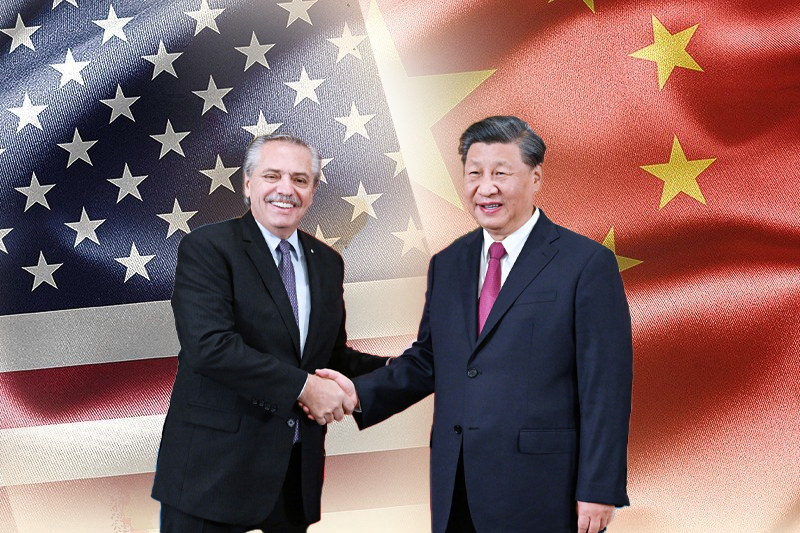 What Xi Jinping Wants in Latin America?
What Xi Jinping Wants in Latin America?
Latin America has always been a geostrategic region for the world, with abundant natural resources and strategic ports. In recent years, China's interest in Latin America has grown exponentially, especially under the leadership of President Xi Jinping. From trade agreements to infrastructure investments, the Chinese government is working diligently to achieve its goals in this part of the world. But what does Xi Jinping want in Latin America? How is he achieving these objectives? And what impact will his policies have on this diverse continent?
In this post, we'll explore these questions and more. Let's dive into it!
The Chinese President's Goals for Latin America
Xi Jinping's goals for Latin America are multi-faceted, covering a range of economic and geopolitical objectives. At the core of China's strategy in this region is the desire to secure access to natural resources such as oil, minerals, and agricultural products. This has led to investments in mining projects in Peru and Brazil, as well as cooperation agreements with countries like Argentina on energy exploration.
Another key goal for Xi Jinping is expanding Chinese influence in Latin America through trade relationships. The Chinese government has been working hard to deepen commercial ties with countries across the region by signing free trade agreements and increasing imports from various sectors. This focus on trade also includes a push for more Chinese investment in infrastructure projects such as ports, railways, highways, and telecommunication networks.
Xi Jinping sees opportunities for strategic partnerships with Latin American governments that share similar political views or have common interests regarding global governance issues. For example, China has been strengthening its relationship with Cuba since the 1960s mainly because it shares socialist ideologies which resonate deeply within both nations' respective leaderships.
Xi Jinping's goals reflect an ambitious vision toward expanding China's presence throughout the continent while simultaneously providing benefits not only for Beijing but for all parties involved through increased connectivity and shared prosperity.
Keep Reading
How China is working to achieve these goals
China's approach to achieving Xi Jinping's goals in Latin America is multifaceted. One of the key strategies involves investing heavily in the region's infrastructure, particularly in the transportation and energy sectors. By doing so, China aims to improve connectivity between its mainland and Latin American nations.
Furthermore, China has been actively promoting trade partnerships with these countries through free trade agreements and other economic relationships. This includes offering Chinese businesses incentives to invest in Latin American markets while also providing debt relief for struggling economies.
Another way that China is working towards its objectives is by engaging with local communities on a grassroots level. Through initiatives like cultural exchange programs, educational opportunities, and agricultural cooperation projects, Beijing hopes to build long-lasting ties with Latin America.
Moreover, China has established a significant presence in the media landscape of many Latin American countries by setting up news outlets that promote positive images of Chinese investment and influence in the region.
Beijing is pursuing multiple avenues toward achieving its goals for this part of the world – all aimed at deepening political alliances while expanding commercial interests within an increasingly globalized economy.
The Impact of Xi Jinping's Policies on Latin America
Xi Jinping's policies have had a significant impact on Latin America. One of the most obvious ways this is seen is through China's investments in the region. In recent years, Chinese investment has become increasingly important for many Latin American countries, especially those with struggling economies.
Chinese investment has led to increased trade between China and Latin America, which has helped boost economic growth in the region. As a result, many countries are looking towards China as an alternative trade partner to the United States.
However, there are concerns about how these investments will affect local communities and the environment. Some worry that Chinese companies will prioritize profits over sustainable development practices and human rights.
Furthermore, Xi Jinping's Belt and Road Initiative (BRI) also plays a role in his policies toward Latin America. The BRI aims to connect Asia with Europe and Africa via land-based infrastructure projects. While it does not include any direct routes through Latin America, some experts believe that it could indirectly benefit the region by creating new markets for its goods.
Xi Jinping's policies have both positive and negative impacts on Latin America. While they offer opportunities for economic growth and alternative trade partnerships, there are also concerns about environmental sustainability and social responsibility that must be addressed moving forward.
Conclusion
As Xi Jinping's policies continue to shape China's relationship with Latin America, the region can expect to see continued investment and economic growth. However, there are also concerns about the impact of Chinese influence on local economies and political systems.
While China is undoubtedly seeking to expand its global reach through investments in Latin America, it remains to be seen how sustainable these partnerships will be over the long term. As we move forward, it will be important for both sides to maintain open communication and work towards mutually beneficial agreements that support the economic development of both China and Latin America.
Xi Jinping wants Latin America as a strategic partner for China's future growth. His policies have already begun shaping this partnership by strengthening diplomatic ties between countries in the region and providing much-needed funding for infrastructure projects. By continuing down this path of cooperation and collaboration, both China and Latin American nations stand to benefit in significant ways from their shared goals of economic development and prosperity.