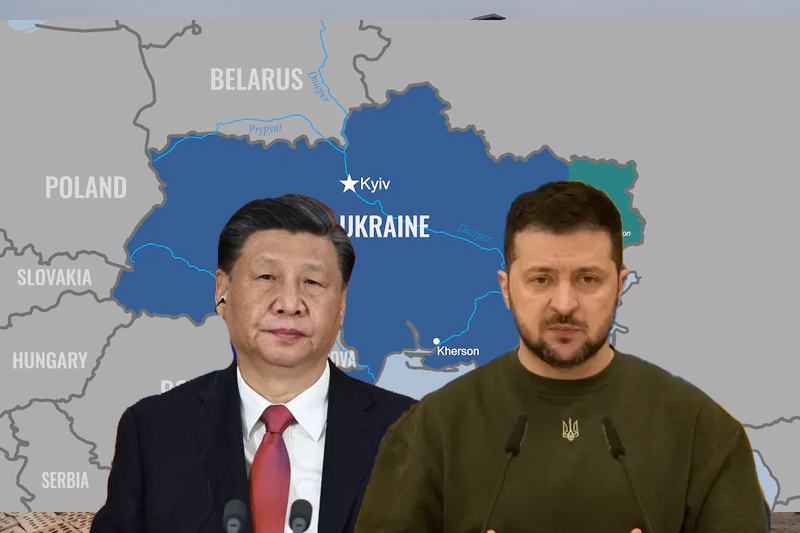 Zelensky holds first known wartime phone call with China's Xi
Zelensky holds first known wartime phone call with China's Xi
Ukrainian President Volodymyr Zelensky has spoken to his Chinese counterpart Xi Jinping for the first time since Russia launched a special military operation in Ukraine, with Beijing saying an envoy – a former ambassador to Russia – would visit Kyiv to seek a "political settlement".
Wednesday's call marked the first known wartime phone call between the two leaders. It came after both Zelensky and Xi said they were willing to speak to each other following the Chinese president's controversial visit to Moscow last month.
Keep Reading
The call lasted nearly an hour. It was "long and meaningful", Zelensky wrote on Twitter, adding he believed the discussion, as well as the appointment of Ukraine's ambassador to China, would provide a powerful boost to the "development of our bilateral relations."
Russia's foreign ministry spokesperson Maria Zakharova praised Beijing's approach towards establishing a peace negotiation process, but slammed Ukraine's stance, saying Kyiv rejected "any sound initiatives aimed at a settlement".
Meanwhile, the US national security spokesperson John Kirby also welcomed the first known wartime phone call between the two leaders but said it would be too soon to tell if it would lead to some sort of meaningful peace deal.