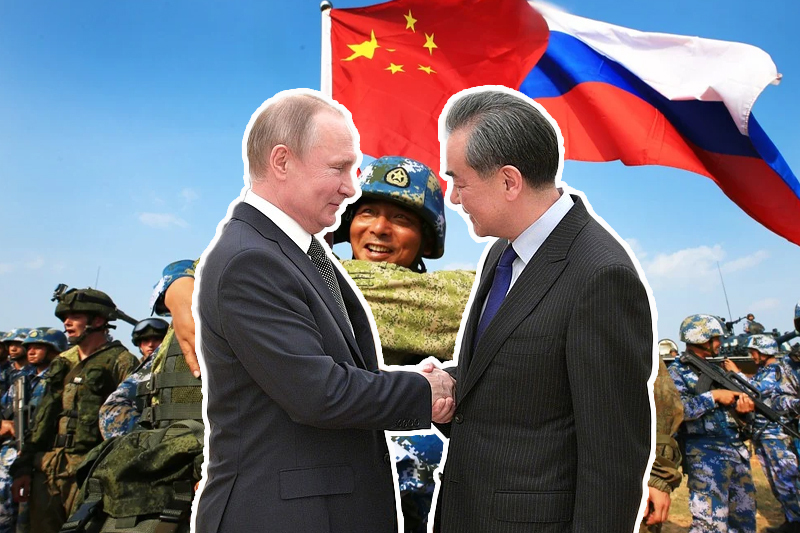 China's defence minister and Russia's Putin vow to strengthen military cooperation
China's defence minister and Russia's Putin vow to strengthen military cooperation
The defence minister of the People's Republic of China, Li Shangfu, and the President of Russia, Vladimir Putin, have vowed to strengthen military cooperation between China and Russia.
The two leaders met in Moscow, the capital of Russia, during the weekend. China's defence minister met Russia's Putin on Sunday. During the meeting, Li reportedly said that China was willing to work with Russia to expand strategic communications between the militaries of China and Russia.
According to China's CCTV News, the Chinese defence minister said, "China is willing to work with Russia to make new contributions to the maintenance of world and regional security and stability."
It was Li's first overseas visit since taking over as China's defence minister. He said that he wanted to visit Russia to "emphasise the special nature and strategic importance of bilateral ties" between Russia and China. Russian defence minister Sergei Shoigu also attended the meeting.
Keep Reading
During the meeting, Li and Putin said that the two countries have a "no limits" partnership. The two leaders agreed to work in the field of military-technical cooperation and hold joint exercises.
Li's trip to Russia will last until 19 April. The trip comes weeks after Chinese President Xi Jinping visited Moscow. The Chinese President held talks with Putin. They discussed China's proposals to end the conflict in Ukraine. They also hailed the relationship between the two countries.
Last month, Russia, China and Iran started naval exercises in the Arabian Sea. Marine Security Belt 2023 was aimed at expanding Moscow's ties with Beijing and Tehran. According to the Chinese Ministry of National Defence, the naval exercises helped to expand practical cooperation with Iran and Russia.
Russia and China also carried out joint naval exercises with South Africa in February. Putin also sought to ramp up political ties with China.