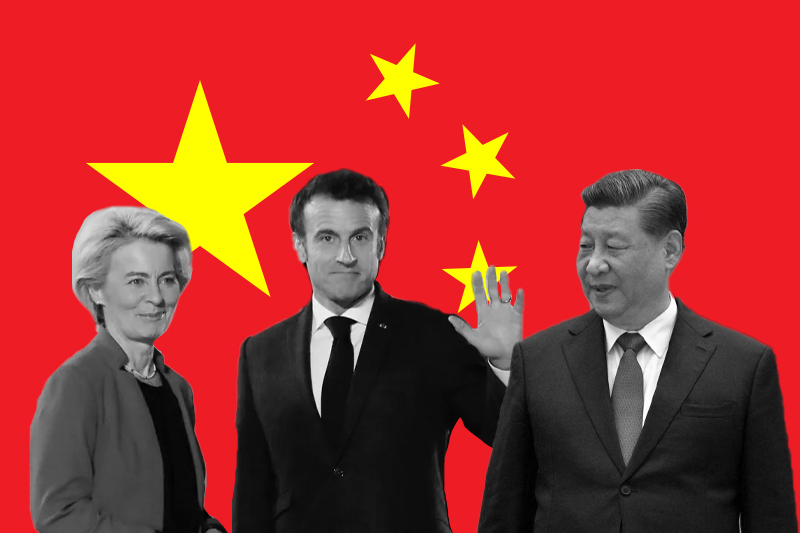 With the Xi-Putin meeting, Europe's relationship with China approaches a critical point
With the Xi-Putin meeting, Europe's relationship with China approaches a critical point
In an effort to convince Beijing to condemn Russia's invasion of Ukraine and chill its recent ties with the Kremlin, European leaders are visiting China.
The 27-member bloc balances between reaffirming a close political and cultural engagement with the United States and attempting to forge commercial links with China. With the U.S. administration intensifying its rhetoric against Beijing and, more specifically, in the wake of Russia's invasion of its neighbor, this has been extremely challenging.
Ursula von der Leyen, the president of the European Commission, stated in a speech on Thursday that "it is apparent that our ties have become more distant and more challenging in the previous few years" before her trip to Beijing this week.
"For some time now, we have observed a very purposeful hardening of China's overall geopolitical position. And now it has been met by a ratcheting up of more assertive tactics," she continued.
Keep Reading
Together with French President Emmanuel Macron, Von der Leyen is visiting China this week. China's President Xi Jinping and Spain's Prime Minister Pedro Sanchez met last week. Josep Borrell, the senior foreign policy representative for Europe, will visit China the following week.
Borrell stated on Tuesday that many Europeans are traveling to China and that they are sending a strong message.
"The level of our relations with China will depend on its stance on Russia's atrocities and war crimes. The European Union stays unified in the meantime, and so does our transatlantic community, he remarked.
China has not denounced Russia's aggression in Ukraine. Chinese President Xi Jinping described his Russian counterpart as a close friend during a trip to Moscow in March.