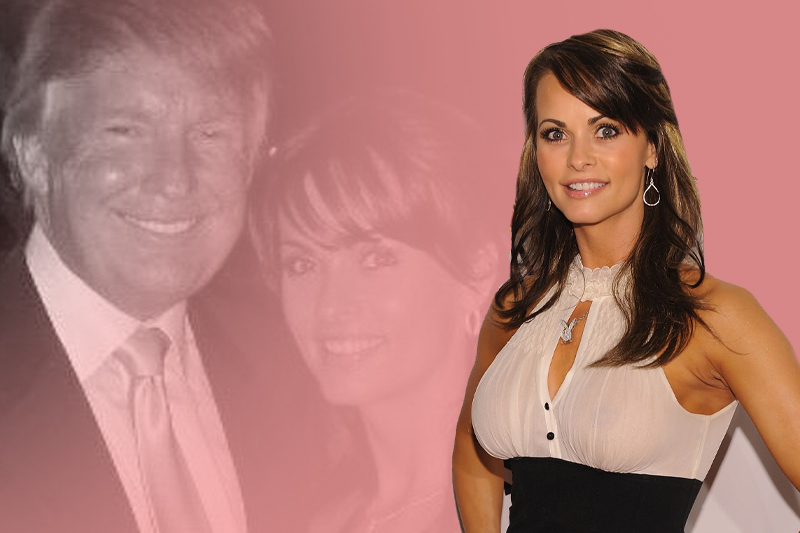 Who is Karen McDougal, the Playboy model in the Trump case?
Who is Karen McDougal, the Playboy model in the Trump case?
The criminal case against former US (United States) President Donald Trump was started on Tuesday. The high-profile case was focused on a payment made to porn star Stormy Daniels. However, another name was also mentioned on Tuesday.
The prosecutor mentioned the name of Playboy model Karen McDougal. Who is Karen McDougal? How is she related to the former US President?
Reportedly, a payment was made to "Woman 1" on behalf of Trump. According to background documents, the evidence suggested that the woman was Karen McDougal.
Media reports suggested that Karen McDougal had an affair with Trump. She claimed that the relationship lasted for 10 months. She reportedly dated Trump before he became president. However, Trump denied the relationship.
Keep Reading
Karen McDougal is an ex-Playboy model. She is famous for her appearances in Playboy magazine as "Playmate of the Month" in 1997 and "Playmate of the Year" in 1998. She has appeared in movies like Playboy's Girls Next Door – Naughty and Nice and The Arena. She is also the first woman to appear in Men's Fitness magazine.
According to New Yorker magazine, McDougal met Trump at the Playboy Mansion in Los Angeles, a city in California. She revealed that Trump was married at that time. McDougal and Trump started their relationship and met each other "minimum five times" every month. In an interview with CNN, McDougal said that their relationship was "loving and consensual."
In 2018, McDougal reportedly apologised to former first lady Melania Trump. The former Playboy model reportedly said, "I'm sorry. I wouldn't want it done to me. When I look back, at where I was back then, I know it's wrong."
Trump has always denied having a relationship with McDougal. He never spoke about their relationship in public.
In 2016, McDougal signed a deal worth $150,000 with the National Enquirer to tell her story exclusively to the tabloid newspaper. However, the story never got published.