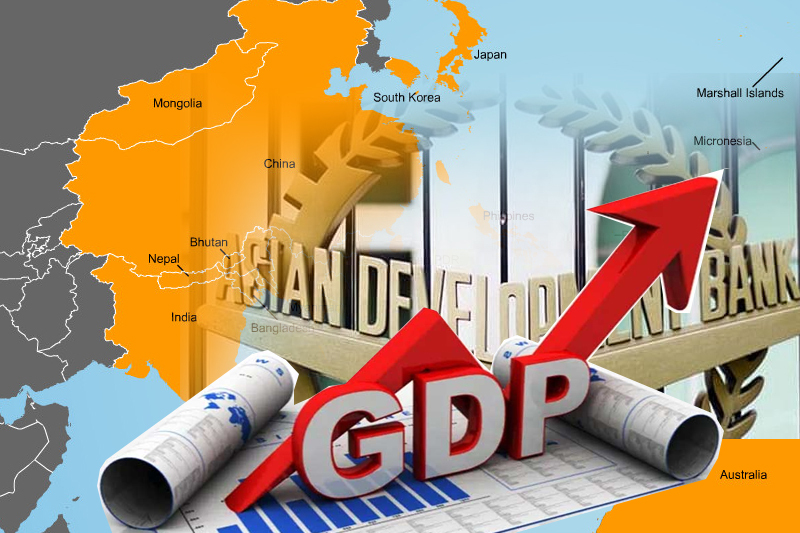 Asia-Pacific Developing Economies Projected to Grow Rapidly in '23: ADB
Asia-Pacific Developing Economies Projected to Grow Rapidly in '23: ADB
5 April, Manila, Philippines: According to the Asian Development Bank, the continued easing of pandemic restrictions will increase consumption, tourism, and investment in developing economies in Asia and the Pacific in 2023, resulting in faster economic growth (ADB).
According to its Asian Development Outlook (ADO) for April 2023, China's reopening following the pandemic is the primary factor boosting the region's growth prospects.
Powered Asia's developing economies are anticipated to grow by 4.6% this year and 5.1% in 2024 when China is excluded.
Forecasts indicate that the region's inflation will gradually decline to pre-pandemic levels. After peaking at 4.4 percent last year, it will slow to 4.2 percent in 2023 and 3.3 percent in 2024.
Many regional economies are experiencing growth thanks to increased consumption and investment, which is offsetting the effects of higher food and energy prices brought on by the Russian invasion of Ukraine and other external factors.
Keep Reading
The ADB report states that despite the further easing of pandemic restrictions, tourism, and remittances are also strong. Arrivals of tourists are steadily increasing to levels seen before the pandemic in many economies that rely heavily on tourism.
Furthermore, it was noted that the recent turmoil in the banking sector in the US and Europe is proof that financial stability risks have increased as a result of tighter global financial conditions, increased debt over the past decade, and the pandemic.
It stated that these risks needed to be closely watched and proactively handled.
According to ADB Chief Economist Albert Park, "Prospects for economies in Asia and the Pacific are brighter, and they're poised for a strong recovery as we return to normalization following the pandemic."
"Economic activity is picking up steam, and people are starting to travel again for both leisure and business. Governments in the area must continue to concentrate on strategies that support greater integration and cooperation to advance trade, investment, productivity, and resilience because there are still many challenges to be overcome.
Regarding India, it is predicted that its economy will grow by 6.4% this year and 6.7% the following year.
Southeast Asian economies like those in Indonesia, the Philippines, and Viet Nam are benefiting from strong domestic demand and tourism performance, and the subregion is expected to grow by 4.7% this year and by 5% in 2024.
The 1966-founded Asian Development Bank (ADB) declared its commitment to the growth of an Asia and the Pacific region that is prosperous, inclusive, resilient, and sustainable.